4 Types of Trending Hybrid Events
The ever-so-popular word "hybrid." You've probably heard this word used in a number of ways. Hybrid cars, hybrid golf clubs, and of course, hybrid events.
But what exactly is a hybrid event?
A hybrid event is the combination of an in-person experience and a virtual experience. However, this broad term doesn't quite explain the breakdown of the variety of hybrid events. To help, we've compiled a list of our definitions on different types of hybrid events.
Speakers-Only Hybrid
Say you have multiple speakers you'd like to have in-studio, for an in-person panel, or live interview or discussion. The rest of the audience is completely virtual. This setup is technically considered a hybrid event. The speakers are able to provide a genuine in-person experience, and the attendees are able to watch the experience virtually.
This type of hybrid event can be highly engaging. Having person to person interaction can make a huge impact on an event, even if it's only a handful of people who get to experience the in-person piece.

Live Studio Audience Hybrid
Picture something like the Tonight Show, or Saturday Night Live. The show has talent on stage, who benefit from the energy of a live audience, and an audience viewing from home. This type of event is another form of hybrid, specifically made for TV or broadcast production.
The live studio audience may become a lot more popular throughout the year and beyond. The in-person experience for the live studio audience offers a sense of exclusiveness and could be used as a way to extend the event experience to those beyond the general public attending.

Micro Experiences
As we touched on in our 2021 Trends Blog, micro experiences will be another new trend for the year. A micro experience is a downscaled physical experience with just enough person to person interaction to keep an attendee engaged throughout the event.
Gatherings such as multi-city viewing or watch parties are great examples of a micro experience. In the past, these types of events were common for award shows, movie debuts, or important sporting events. The audience is able to stream the event and, though not there to watch it live, they're still able to capture the thrill of the event with other individuals.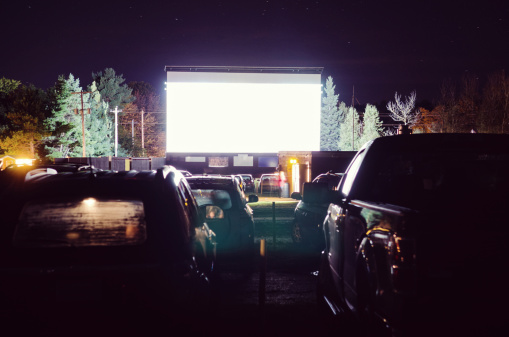 Drive-In Experience
Think drive-in movie theater with a twist. A drive-in experience or event is a gathering where the attendees drive to a large outdoor space and experience the event within the comfort – and safety – of their own car. Traditionally, the event would have one main stage or screen displayed for the attendees to see. The event may also have a dedicated radio station where attendees can tune in and hear the audio from inside their car.
This type of event has been popular specifically for high school or college commencements. Students' families can watch them walk across a stage in person, but still maintain physical distancing within the large gathering.
Our industry is just scratching the service when it comes to creative ways to bring people together and share important messages. Our team at Heroic welcomes innovative thinking when it comes to producing hybrid events and thrives on creative collaboration to help make your vision come true. Whether it's sharing more hybrid events, live streaming, STUDIO 15, or virtual production, we're here to help you take the next steps to deliver your message confidently, safely and successfully.