Tips for Throwing a Kickass Annual Corporate Event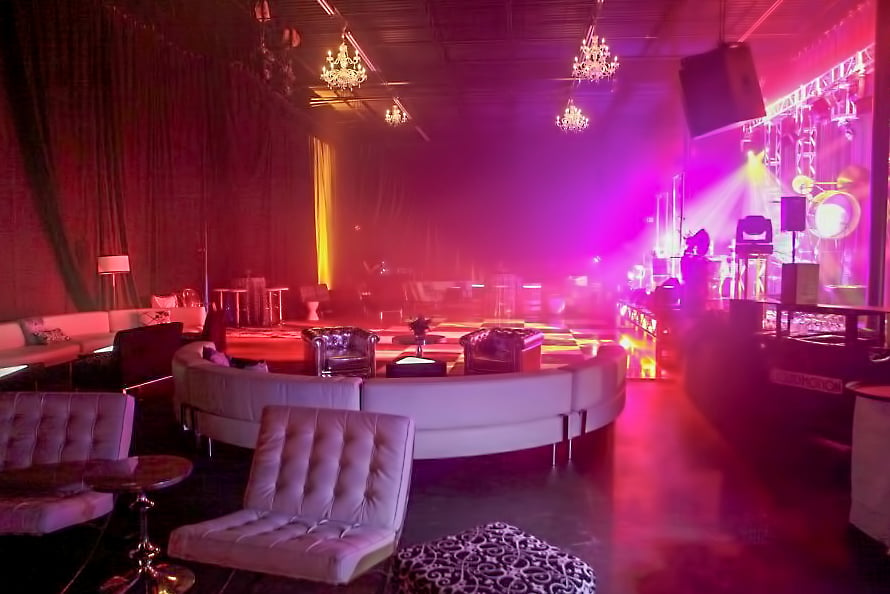 Once the holidays are over and everyone's back in the office, you may think your employees are partied-out. But, no! Kicking off the new year with a kickass corporate event is the perfect way to keep the happy holiday spirit rolling as everyone re-focuses on the work at hand. Throw the right event, and you can reinforce their renewed sense of motivation and look forward to a successful business year.
GIVE YOUR FUNCTION A KICKASS NAME
Nothing says "this is going to be boring" like phrases such as "kick-off event" and "annual meeting." Instead, think up a name and theme for your gathering that will excite employees about this year's focus. What's your #1 goal for the year? Even something like "2020: A Year for Innovation" or "Breaking Barriers in 2020" sounds a lot more intriguing than "2020 Kick-Off Meeting."
SET THE STAGE . . . LITERALLY
What's even worse than a dull event name? A boring event. Let everyone know from the moment they step into the room that this will be an experience to remember. Another way to invoke emotion as well as deliver talking points is a cohesive opportunity to tell your corporate story for the upcoming year.
Here are a few simple ways to have a strong stage presence:
Create an immersive atmosphere by dressing the room and stage using lighting, textured backgrounds, captivating graphics, and moving content or video. For the most impact, you'll need to consider the size and placement of your audience. Who will be on stage and what they'll be doing? And above all, what message do you want to convey to your employees with this gathering?

Use LED tiles to comprehensively brand your space. Whether it's the backdrop, banners, the podium, you name it. The sky is the limit with this type of technology.
Skip the posters with your corporate logo and use projection mapping to display images on tables, the floor, walls, or transform objects into imaginative 3D exhibits.

HIRE A KICKASS SPEAKER OR MC
Of course, you want the CEO or president of the company to say a few words, but let's be honest – hiring someone from outside the company to engage and inspire the team will leave an indelible impression. "But how do I find an engaging speaker?" you might ask. Look for someone who:
Can read a room. If people are not responding the way you hoped, a smart speaker can quickly switch gears to reconnect with attendees.

Is tech-savvy. PowerPoint is so 90s. Find someone who is familiar with innovative tools that foster audience interaction.

Knows how to inspire non-tech participation. Digital surveys and polls can be a great way to engage audience participation (see next topic below) but it's not for everyone. A savvy speaker knows how to interact with an audience beyond the crutch of technology and can elicit audience members to raise their hand, ask questions, and be apart of the conversation.

Adds value to your event. Don't pick just anyone to headline your event. Your goal is to inspire your attendees, so choose a presenter that relates to your business, core values, culture, and theme.
CREATE FUN WAYS FOR ATTENDEES TO PARTICIPATE
Presentations, no matter how snazzily delivered, can't always ignite excitement. So build in ways for attendees to engage with one another as well as the speaker. One way would be to include interactive activities like surveys, trivia, polls, or Q and A using an app:
Use an instant survey app to ask attendees for ideas to help improve the business in the coming years. Divide them into groups to brainstorm how to implement the best ideas.

Set up lounge areas where attendees can mingle with one another to relax or chat or play a game.

Try a new team-building exercise to unite colleagues.

When the event is over, ask everyone to identify what they liked best, so you can make next year's gathering even better.
ENTERTAIN THEM
Your employees work hard all year long, so they deserve to unwind together and have a good time. Your event doesn't need top-dollar names like Lady Gaga or Justin Timberlake to reinforce fun and entertainment. Quality talent lurks nearby, we assure you. Hire local musicians, a comedian, or circus acts to liven things up and make the event more memorable.
KICKASS MEANS FLAWLESS
Every smart event planner has an ace up their sleeve – their AV team. Use their expertise to organize and flawlessly execute the audio, lighting, and video details of your event. And it's best advised you plug into their skills well before you make your first initial planning decisions. No one knows better what will work best in whatever setting you have chosen, and no one has more creative ideas on how to make the most of your space within your budget.
You'll have everyone rolling up their sleeves, high-fiving, and shouting, "Let's get to it!" Not only is this going to be a great year, but your employees will be counting down the days until next year's big event. Talk about kickass!