How to Create an Event That Appeals to All 5 Senses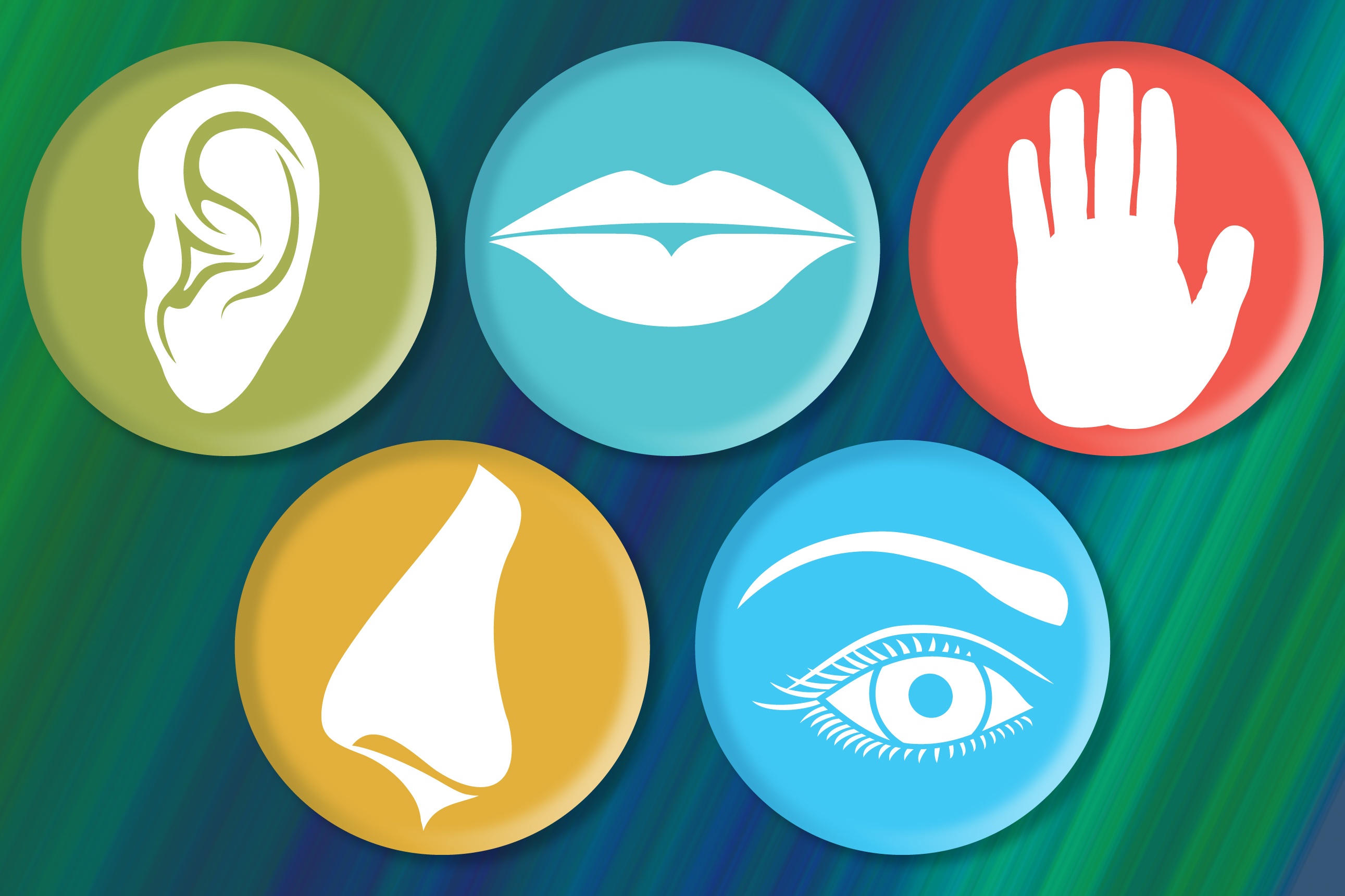 Imagine an event without music, visuals, or food and drink. It doesn't sound very captivating, does it? That's because events are better — not only more captivating but more memorable — when they appeal to all your senses.
Skip a sense, and you've omitted 20% of the way attendees experience your event. That won't do these days when attendees expect an immersive experience. But fear not. There are ways to turn virtually any event into a multi-sensory wonderland. No deprivation, no overload. Everything just right.
Sight and sound are no-brainers. Every event includes things for people to see and hear. (And we'll assume you plan to work closely with your AV pros to ensure every audiovisual aspect of your event is flawlessly presented.) But why stop with the obvious? Here are some ways to create an event that appeals to the senses.
Sight
Lighting can do more than spotlight your speaker or illuminate the dining room. It can set a mood — relaxing or romantic when dimmer, jazzy or stimulating when bright. Lighting colors (indeed, color in every way you use it) affect people viscerally and emotionally.
Another great idea is to welcome attendees with a spectacular or offbeat visual at the entrance, or a line of interesting visuals that lead them farther into your venue.
Video walls, 3D projections, and virtual reality headsets can also be used to offer trendy high-tech visuals. Going low-tech can be fun, too — use a life-size cardboard cutout of your company's CEO or a celebrity for attendees to take selfies with.
Sound
Along with pizzazzy visuals, use music to welcome arriving attendees. Or use sound effects instead — a softly-flowing water feature, birds chirping, race car engines revving — something relevant but unexpected. Give your keynote speaker's presentation a lift with some background music. (Play peppy music beforehand, to get everyone energized.) Hire strolling musicians to work your reception.
Smell
Of all the senses, aromas produce the strongest, longest memories. That's because we associate them with past feelings. So, like lighting, aromas allow you to create an event with a certain ambiance or to change things up from one area or activity to another.
Who doesn't perk up at the smell of coffee or cinnamon? Citrus is also energizing and uplifting. Vanilla is soothing. Natural plant smells can elevate mood and make you more alert. (Beware of heady flower fragrances, though, because overpowering odors are off-putting.)
Serving rolls with dinner? Serve them hot for hands-on warmth as well as irresistible fragrance. Place a popcorn machine in the break area for an aroma and sound extravaganza.
Taste
Tasty, fragrant food is a must. But you can do more. Focus on local foods, or hire locally-known chefs.
Do build-your-own cocktails (preceded by a professional demo) or DIY ice cream sundaes for touch and taste experiences. Set up mini-sampling stations instead of the usual break snacks.
Touch
The furniture attendees sit on and the linens on the lunch table offer different kinds of tactile experiences. But people want to get hands-on. Trying out products, using interactive devices, etc. are more engaging mentally and physically, adding interest and helping attendees learn better.
One of the biggest complaints about most types of events is that there is simply too much seat time. Butts get numb, then brains follow suit. More comfortable seating would be nice, but if it's too comfy, folks will zone out. Getting people moving might be the most effective (and most appreciated) touch experience you can offer. Concert or other performance? Carve out space to dance in front or at least in the aisles. Conference? Set up ping-pong tables during a break to offer a touch and sound experience. Team building? Play Twister.
Retailers know that once a customer touches a product, they are much more likely to buy it. The same principle holds true for your event. The more opportunities attendees have to touch, see, hear, smell, and taste, the more they will remember about your event (and your message). And the more likely they will be to return next time.