Event Setup: 3 Tips for a Quick, Stress-Free Load In and Load Out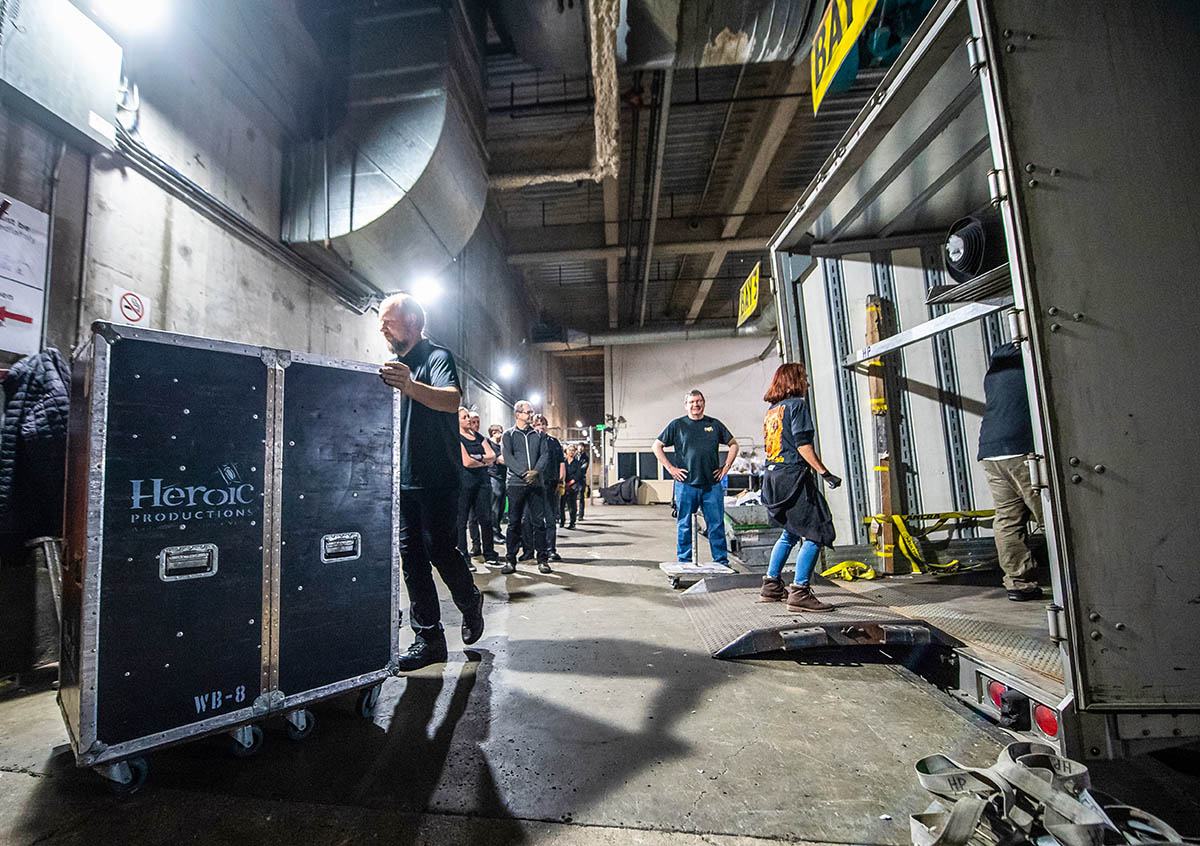 If you're planning an event for your business or organization, load in and load out may not be the first thing that comes to mind. It may not be "your job," but a smooth load in and load out process can make all the difference for your event. So it is up to you, as the planner, to do everything you can to ensure event setup goes well.
Why is Loading In and Out Such a Big Deal?
When you have several vendors working an event, things can get hectic in a hurry. Every one of them — AV, caterers, decorators, entertainers, etc. — has equipment and supplies they need to bring to do their job. Even if some of your suppliers are in-house, such as catering, they still need to set up their equipment and prepare within a certain timeframe. Your own staff or volunteers will also have to bring and remove items, and that might also require using the loading dock.
It can quickly degenerate into chaos, causing delays and bad feelings. What you want instead is a well-choreographed ballet. And that takes planning. Here are some surefire ways to make load in and load out quick and easy:
1. Know Your Venue
First, you need to know your venue's requirements.
When is the dock available — all day or only certain hours?
How many trucks can it accommodate?
Can trucks park nearby if they have to "hold" briefly?
Is it a union venue? If so, you have to use their union members to load and unload. That could affect timing as well as cost.
How far is the dock from the event space? Distance and difficulty add time and might require more manpower.
When will the room(s) be available for event setup?
If a driver and truck show up and the dock isn't available or load out is not ready, drivers need to circle the block. That's frustrating and costly.
2. Know Your Vendor's Needs
Every vendor's required timeframe for load in and out is different, so start by asking about their specific needs. Obviously, those who have the most stuff and need the most time to set up have to arrive earliest. Your audio visual company will have to arrive first, and they will likely be the last to leave because their setup must be in place before other vendors can set up.
Remember, you're paying for the time it takes vendors to load in and out, so you want to make the most cost-efficient use of their time, especially those who cost the most. Ask them:
What are your trucking needs — how many vehicles?
How much time will it take? (Honesty is essential here. Better to finish early than to underestimate time and throw the entire schedule out of whack.)
What is your "show flow" like, and what needs to come in first?
What can be done while other things are happening?
3. Create a Detailed Schedule
As the event planner, you can coordinate all those vendor needs yourself, but it's easier and more effective to ask your AV company to take the lead on scheduling since they are pivotal. They know all the ins and outs (so to speak), including personnel costs. They can coordinate directly with your other vendors, to arrange the most efficient schedule.
Note that while the load-out process will go faster than load in, it still needs an advance plan to avoid a free-for-all that costs you money and goodwill with vendors.
The Better Your Plan, the Easier to Execute
When event day arrives, you want everyone working as quickly as possible. Organization is the key to success. And the key to successful organization is to communicate clearly and early with vendors, especially your AV team. Including them in your planning right from the start will improve the quality of your event behind the scenes and for your audience as well.
Even with all that, something might throw you a curve ball. (That's par for most events.) Thanks to prior planning, though, you'll be better able to handle surprises and still have a relatively quick and stress-free load in and load out.