4 Tips for Building an All-Star Event Team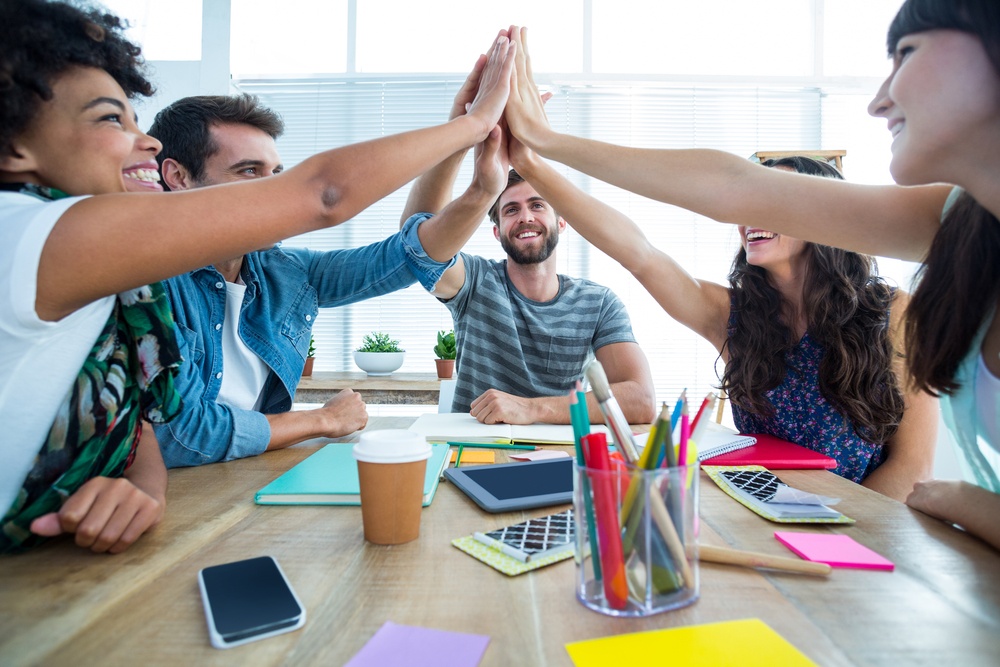 Don't you just love it when you get to work with the best people ever? Creating and executing a large-scale event requires teamwork. But not just any team. It takes the right people, working as one, to produce an event that runs smoothly and makes a lasting impact on attendees.
The more skills and creativity you bring to the planning process, the more interesting and marvelous your event will be. Here are some tips to build your all-star event team.
1. Think About Key Components of Your Event
You want someone in charge of each component, from planning to post-event cleanup. It doesn't matter what you call them — program administrators, venue chiefs, section leaders, committee chairs — these are the individuals who will form your all-star event team. Putting your heads together to brainstorm and share your experienced insights will produce an exponentially better event.
Once you have a vision for your event, defined goals, and tactical plan in place, everyone can fan out and get to work. There's a good chance your key leaders will need a committee to accomplish all their tasks. And when the event goes live, your all-star team will be there to answer questions, resolve problems, etc. pertaining to their area of expertise. Set-up will go like clockwork, strike will be orderly and efficient rather than chaos born of fatigue.
Because they are foundational for your event, you may want to retain oversight of venue and catering liaison for yourself. Beyond that, the list of "honchos" you'll need depends on your event's size and type, but likely candidates include:
Entertainment.

This might include choosing speakers and/or performers as well as scheduling them and following up to coordinate their AV needs, etc.

Creative.

Every event needs branded visuals for marketing and to create a strong on-site presence. That includes print, digital/website, swag, novelty items for sale, even photography. It does not include AV production, but your creative and AV teams may want to coordinate closely.

Finance. A bookkeeper or accountant should be at the helm here, managing the budget, approving and paying bills, and maintaining financial records. If money will change hands at your event, your finance person will need a properly-vetted team to handle and secure cash, credit card receipts, etc. They should work closely with your security team.
AV.

You will hire professionals for sound, lighting, and video, but make sure they are represented on your event team.

Security.

Also hired professionals. Ask your security chief to join your dream team. With AV and security involved in planning, you can create the smoothest, most effective, and affordable solutions to achieve your event goals.

Volunteers.

If you'll have more than a few, assign someone to recruit, schedule, and follow up with them.
2. Pick the Right People
Paid or volunteer, event team members have to be knowledgeable in their area and 100% committed to creating an outstanding experience for attendees. It can take time to assemble a dream team, but once you find the group that can get it all done with flair and fun, you'll remember why you love event planning.
3. Communicate
Host regular event team meetings, but make sure everyone has all the latest updates, even if they miss a meeting. Over-communicating is better than misunderstandings. During the event, use two-way radios and cell phones to keep your event team connected at all times.
4. Debrief
Host one final meeting after everyone has had a chance to rest up. Talk about what should be changed, improved, or added next time? Capture it all while it's fresh and document it so you don't forget.
Remember, it takes time and effort to build a all-star event team, but the more work you do to find the right people, the less stress you'll experience planning and during the event.