Guide: Planning for impactful Hybrid Events
Combining virtual and in-person events is more than a trend – it's the new normal. Here's what you need to know about hybrid event planning.
You've probably heard this before. Here's a shocker: The shift to hybrid event planning is a great opportunity!
Webinars, online conferences, and virtual events serve specific purposes because of flexibility and safety – in-person and live experiences engage people differently. And in person, you can be 100% confident everyone is wearing pants!
The real world has always been a mix of digital and in-person experiences, so if you've ever thought of planning a hybrid event yourself, you've come to the right place.
This guide provides the basics of hybrid event planning – the core concepts behind hybrid events, key elements of successful hybrid events, some world-class examples, and a few resources to help you start your planning process.
Contents:
What is a hybrid event?
A hybrid event is any seminar, conference, trade show, town hall, or event that combines in-person content with a virtual or remote component. While the event mission and key objectives need to be aligned for your live and hybrid event, it will be a totally different experience for the two types of attendees. Your design should consider this. Odds are, you've already attended some type of hybrid event without knowing it. The Tokyo 2020 Olympics would be a good example.
Imagine the excitement of the Olympics in-person experience, watching the world's greatest athletes flying over a gym mat or swimming laps around international competition – shoutout to all of our Minnesota Olympic medal winners!
Even though we were thousands of miles away, Americans could still share the experience of Tokyo 2020 on Olympics.com.-
Online, creating an Olympic ID unlocked live updates on favorite athletes, games to win prizes in the Fan Zone, and even a fantasy league. Millions of people were able to root for swimmers, gymnasts, soccer players, and more as if they were right in the middle of the massive, global event.
Are you excited to explore Hybrid for yourself?
Your hybrid event may not have the global significance of the Olympic Games – at least not yet. But, events like this demonstrate what's possible when organizations take the time to consider the larger audience that can't appear in person.
In fact, in the case of the Olympics, the virtual audience across the globe is what these events are all about. Their experience – the remote audience – really, really matters. Really!
More than a cool event add-on or a "nice to have" feature, the virtual component allows you to appeal to a broader audience and make your attendees feel part of something incredible.
Why go hybrid?
Hybrid isn't a trend – it's how the real world works and what many people have come to expect.
Hybrid events offer a "best of both worlds" solution that synchronizes virtual and physical platforms that translates into real engagement:
You're

expanding how many people you can reach.

You're

maximizing the number of interactions

before, during, and after your event.
Whether your goal is expanded reach or a WOW experience, a hybrid event expands what's possible and empowers event planners to solve problems creatively.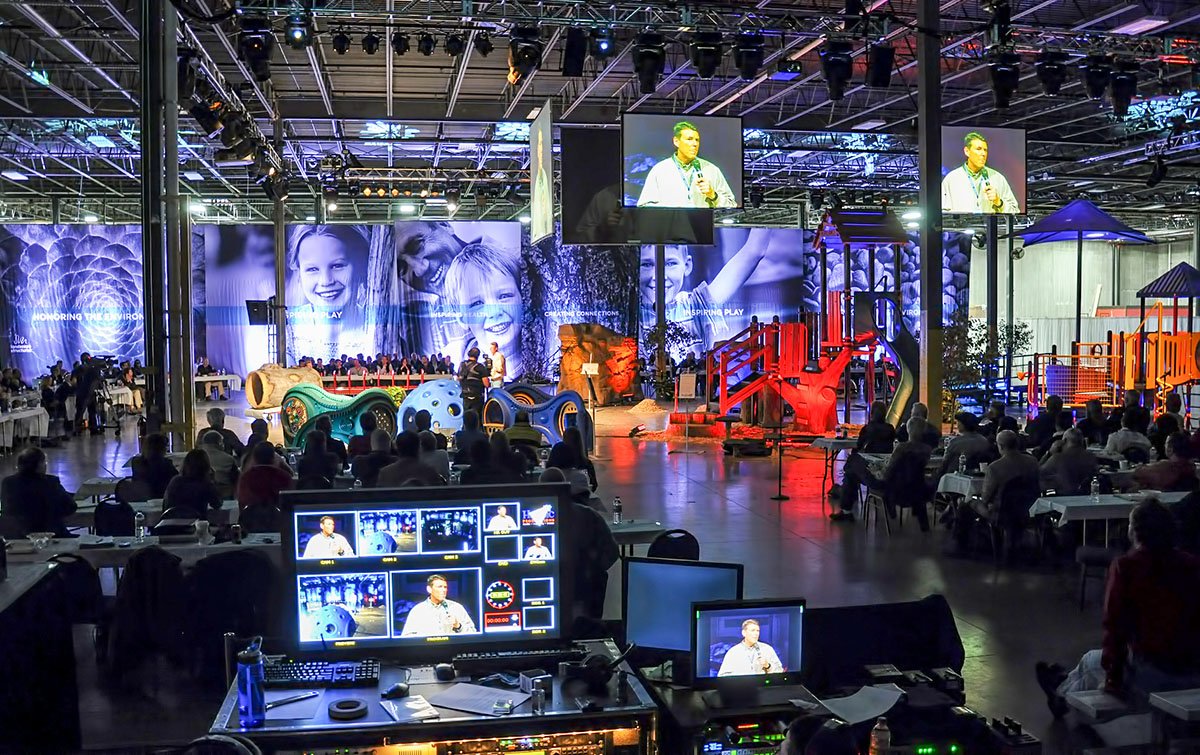 Types of Hybrid Events
Most event types can convert to hybrid – from sports and entertainment to education and conferences. These are some of the most common types of hybrid events and how you might take advantage of their virtual and in-person components.
Conventions and conferences
There are tens of thousands of conventions and conferences in the U.S. every year.
Attending an industry conference is exciting and inspirational for professionals of any experience level.
To transform an in-person conference into a hybrid experience, event planners look for digital content creation opportunities that can be accessed from any screen. Digital content lives in one of two places – either in a feed or a library:
A digital content feed includes live updates and announcements – i.e., a push notification that a keynote speaker will be taking the conference stage soon, a mid-day email survey for attendees to provide feedback, or a social media story with photos from a live workshop.

Digital content libraries store event recordings and assets for on-demand access from anywhere at any time. Videos, audio recordings, images, and more are stored in a single repository for streaming or download.
Whether in a single database or distributed live, the core themes of these hybrid events are broadcasting information and accessibility. All content should be accessible to your whole audience from anywhere on digital channels.
Product announcements
Remember when the iPhone was released in 2007?
Aside from the incredible hype in tech-enthusiast circles prior to the product launch event, most of the world was introduced to this game-changing gadget after the exclusive Macworld convention through news outlet recaps and advertising campaigns.
The number of attendees at Macworld? Around 45,000.
Fast forward to 2019: Apple made the decision to live-stream an iPhone's product launch globally. The live stream attracted over 2 million people that year, making virtual attendance 99% of the event audience.
Product launches are a perfect occasion for hybrid event planning, especially live streams. Not only is this an engaging way to bring a product to market, but it also expands the reach of product announcements – a difference of millions in Apple's case.
Galas and expos
Galas and expos are special events and celebrations that bring people together to honor the accomplishments and innovations of some really cool people.
Hybrid components for these events will focus heavily on adding interactive elements such as digital auctions, gamification, chat, and digital features into the scheduled programming.
The biggest benefit of adding virtual to your gala? Data and reach! You can track who attended and with an expo, which booths were most engaging, and more.
Plus, while it may not be ideal, guests, speakers and honorees who may not otherwise be able to attend can join in virtually to accept awards or make appearances.
In a world where in-person gatherings can encounter unpredictable interruptions, hybrid event planning ensures the show goes on.
Core elements of successful Hybrid Events
So, how do you make your hybrid-platform conventions, conferences, summits and product announcements a reality? A range of elements work together to make it happen.
Pre-Event networking
It's the event before the event! Many attendees arrive early to events or have blocked out a part of their day to tune in virtually. It's important to keep them entertained and engaged until the main activities start!
Hybrid events incorporate pre-event networking activities that anyone can participate in. Social media photo contests with an exclusive hashtag or even a quick Zoom meeting icebreaker are easy to implement and leave a strong, positive first impression.
Event Website / Platform
It's 2022 – there's an app for everything, including event management. Some of the most popular event management apps include:
SpotMe

EventMobi

6Connex

CVent

Bizzabo

HopIn

GTR

Implex
Each of these is designed to create and facilitate hybrid event features like the content feeds and libraries mentioned earlier.
Which platform you use will depend on your event, objectives, meeting design, and budget. It helps to have an expert at the helm to guide this technology choice. At Heroic, we guide event planners, like yourself, through the experience of testing all these platforms to find the perfect fit for their situation and budget.
Starting to look for an event management platform of your own?
Keep in mind that the best all-in-one solution for event websites, registrations, ticketing, agendas, and event speakers will include in-depth data analytics to help you measure the success of an event.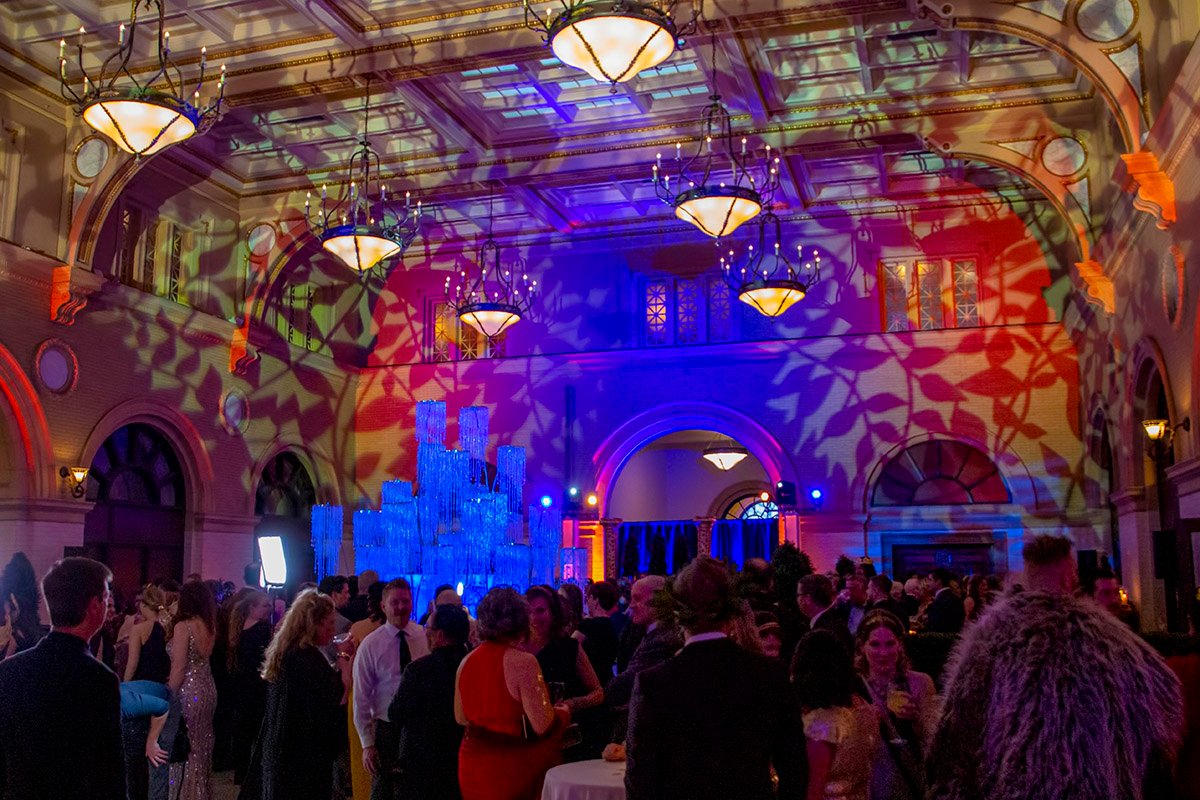 Event registration

Whether you're using a centralized event management platform or handling each part of your hybrid event with separate tools, streamlining events is perhaps the single most important dimension of a hybrid event.
How do you streamline your event registration?
Short and simple is always the best approach! Draft clear, concise descriptions of what a ticket includes, craft your registration forms to collect less information upfront, and ensure your check-in process can be completed in less than one minute.
Venue

One of the first tasks for any new event is securing the right venue. It is the most important piece of any event. In most cases, the other details can't even be arranged until the venue has been chosen.
Scouting multiple locations is key for choosing the right one, adding to the importance of starting early. Capacity and minimums, services, and amenities are the four basics you should check first.
Oh, and don't forget about WiFi!
Internet connection powers the virtual side of your events. Some venues, like hotels, have hefty fees for wireless internet access, so be sure to ask about pricing upfront.
Virtual networking

Virtual networking is more than encouraging attendees to follow each other on LinkedIn and Twitter! Event websites can help facilitate conversations through forum and chat features, but most importantly, participation from speakers and facilitators across all your networking platforms helps attendees get and stay connected.
Digital audience interaction

A good presenter makes you forget to check your phone. A great presenter keeps audiences engaged. One of the ways to do this is by integrating technology into a presentation.
What does that look like?
This element should be unique to each speaker, but instant polls and Q&A are popular choices that add the audience's voice to presentations.
Professional broadcast production
If the in-person component of your event is held in a room that requires amplification and/or illumination, you already know you're going to need an AV partner and potentially production and design support.
Examples of Hybrid Events
Apple events
While Apple didn't start live streaming its annual iPhone reveal on YouTube until 2019, the iconic tech designer and manufacturer has been incorporating exclusive digital experiences into Apple Special Events for over a decade.
Minute-by-minute event feeds, interactive product tours, and seamless pre-orders just touch the surface of what has become the pinnacle of well-executed hybrid event planning and production.
Inbound
HubSpot is one of the most popular marketing technology platforms in the world, and each year, they invite marketers from around the globe to INBOUND – a conference designed to educate and inspire marketers.
As one of the earliest promoters of the term "content marketing," it's no surprise that every speaker session at this conference is recorded and repurposed for digital marketing. More than a series of speakers, INBOUND is also an extremely entertaining and fun experience with its own app and opportunities to earn digital badges.
The Super Bowl
Televised sports are the original live-streaming experience, and the Super Bowl is one of the largest televised sports events in the world.
Beyond the live broadcast, this larger-than-life game has endless apps, exclusive content and digital engagement happening around it every year. Just search the keyword "NFL" in the App Store or Play Store, and you're met with dozens of network apps, spin-off games, fan communities, and more.
If you're looking for a place to get inspired for your next event, keep an eye on the NFL's digital activity year-round.
Christmas in Christ Chapel, at Gustavus Adolphus College.
This annual event has been a campus and local community tradition in St. Peter, MN, since 1973. Hundreds of performers take the stage each year, concerts sell out, and the community comes together.
In 2018, Heroic Productions began live-streaming the concert for community and alumni audiences to enjoy from anywhere in the world. In addition to the 2019 Telly Award, Heroic has also garnered a Hermes Creative Award three years in the running for its production of the multi-camera, live stream broadcast.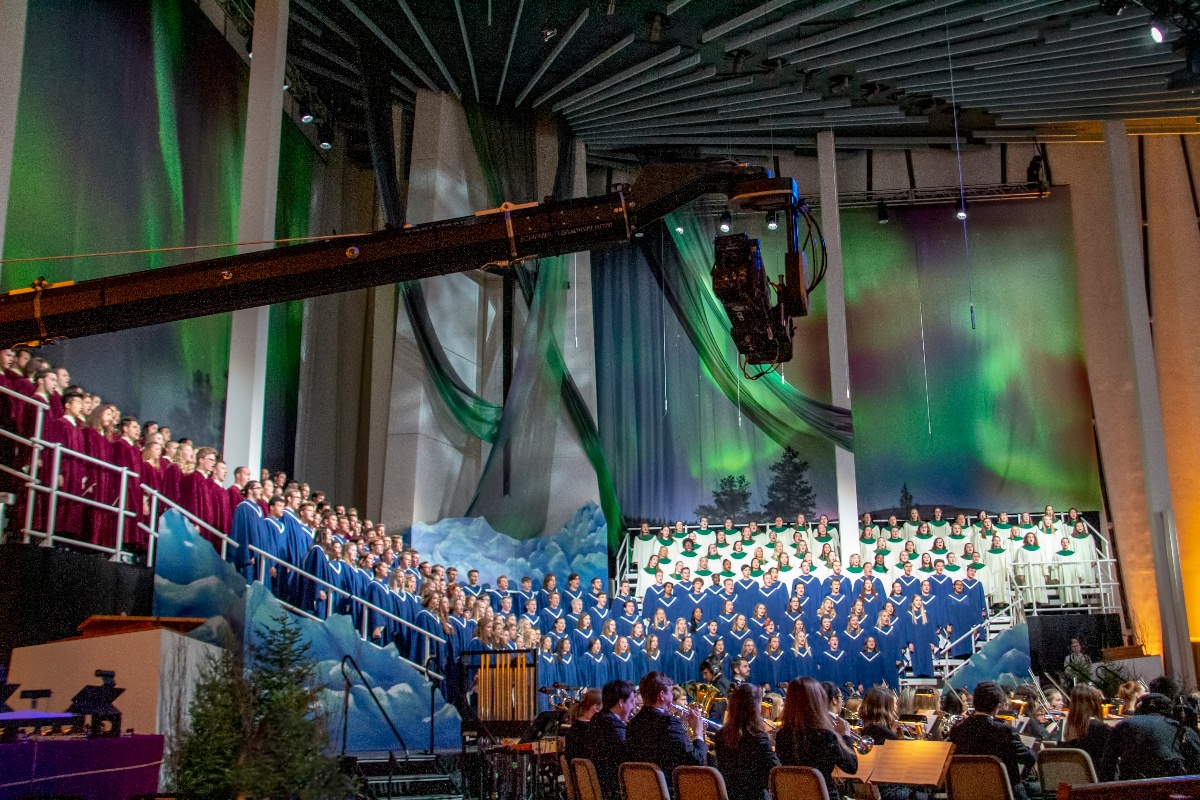 One last reminder
With the rise in popularity of hybrid events, and the potential to double your audience attendance, it's important to design the experience for both the in-person and virtual attendees. And, with higher attendee expectations, partnering with an experienced hybrid event production company is your key to success.
Ready to create an incredible hybrid experience? Contact us today!