Music Harmonized: 8 Considerations When Planning Live Music for Events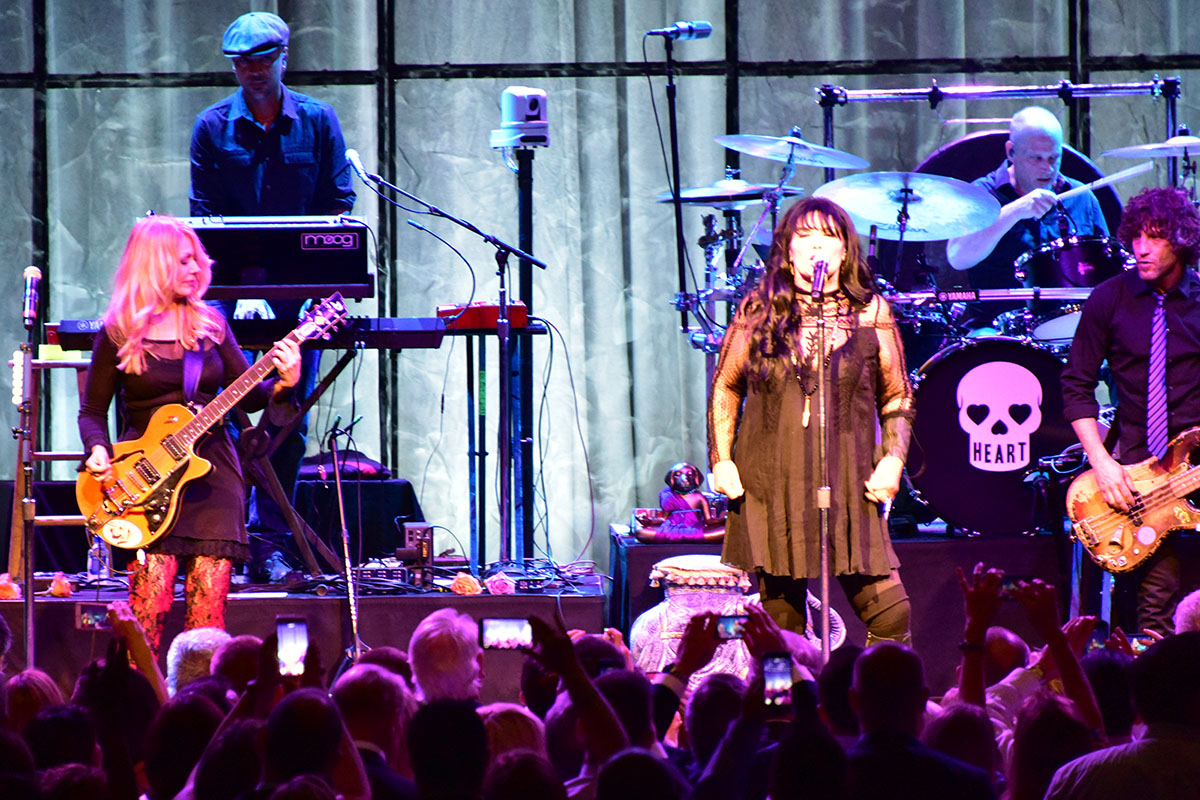 Music inspires, incites, and indicates a level of thought and care that went into your event. Besides, who doesn't like music? Or at least good, well-played, produced and curated music.
When you are planning for events, live music can serve as a background, or take center stage, or both. Either way, it's essential to consider the details. Should it be a band, orchestra, duo, soloist, organ grinder with a monkey, or maybe a drum line? Wait, what genre—jazz, pop, rock, hip hop, cover dance, there are lots of choices.
WHERE'S THE SPOTLIGHT?
Is your event a live concert or festival where music is key? If the answer is yes, you need to find talent that can command attention and own the stage.
Do you want live music to create atmosphere and mood? Atmospheric, aka, "background" music, deserves the same level of excellence as featured performers, so do not scrimp.
Does music need to carry and support an event theme? Oh yeah, it does. Throwback era event = throwback era music. Cinco de Mayo = Mariachi and variations thereof. Buttoned down and black tie = orchestra, string quartet, jazz trio, or be ironic with a killer punk band.
MUSICAL ARRANGEMENTS
Do you want music to serve more than one purpose? Maybe you want to lift spirits straightaway and greet attendees with something upbeat and happy. At the same time, the midsection of the event features more subdued background sounds. And finally, you liven them out of their chairs and get them pulling a muscle on the dance floor.
One musical group, elements of that same group, or undoubtedly multiple groups or individuals could cover this event scenario.
PLAY TO YOUR AUDIENCE
Age matters, especially if your attendees are relatively close in age. Live music has to be relatable, otherwise it could make your guests uncomfortable. If they're all millennials, you need to hire differently than if your audience is primarily baby boomers.
If your crowd is of mixed ages, a great variety band will know how to create a setlist that hits them with the familiar, and gets them asking, "Who does this song? I like it."
THE SIZE & SHAPE OF MUSIC
Along with considering the makeup of your audience, think about crowd size. It takes the right band (and, usually, a more complex AV setup) to adequately serve a bigger audience. In contrast, too much band will overwhelm a smaller audience. Be sure there's a stage or stage space that will comfortably fit musicians and gear. If the music encourages people to dance, that will require a dance floor or dance space.
THE SOUND OF MONEY
Generally speaking, the larger or better-known bands charge a higher fee. Be direct and ask about cost once you've narrowed the field of possible bands, and have a price range in mind beforehand.Do some preliminary research to help you identify a reasonable range for the type and quality of music you want.
Limited budget? As you're asking bands about cost, ask if they are willing to negotiate and under what circumstances. Maybe your top-pick group has a hole in their schedule they'd love to fill. Perhaps they just love your brand or your cause. Or, take a researched risk on an up-and-coming band that may have a lighter price tag. And no matter who you end up choosing, remember to promote the heck out of them.
Pro tip: Don't forget to specify if you are supplying the PA system or if you'd like the band to bring their equipment. General rule of thumb – the bigger and more elaborate the event, the less equipment a band should have to bring on their own. And remember! No matter how good the musicians are, a poorly-performing AV system can quickly diminish your music investment. (That's primarily why Heroic Productions started the company!)
REVIEWS, REFERRALS, RAH, RAH, RAHS
If you're searching the Internet, look for reviews and check band sites for venues they've played and their number of followers.
Reviews are useful when you're unfamiliar with a band, as they're honest (mostly). Ask local club owners, colleagues in your industry, in your company, and outside friends (who have good taste) about bands they've enjoyed.
SIGHT-UNSEEN & -UNHEARD, NO & NO
Musicians know they're only as good as their last gig. No group or individual should have any issues sending their performance schedule, setlist, or songs.Many post clips of performances on their websites, or social channels, as well as song lists.
Ultimately, the best way to get a sense of live music is to see and hear with your own eyes and ears. Performance is a sum of all parts—technical, musical, personal, and emotional.
IT'S EASY TO SOUND LIKE EVERYONE ELSE
Music offers endless options and variations. A tried and true local band may do the job, but it could be the same-old-same-old for your too familiar audience.
Do a bit of thinking, asking, and researching for something different and unique. Pair up the expected with the unexpected. Go for the surprise, while doing enough work up front to make it a pleasant surprise.
AV KNOWS THINGS
We work with every type of musician. We know the locals, and we've worked with big-name national acts. We not only know who's right, we know who's easy to work with (and who's not), and who might be willing to accommodate your budget—with our referral, of course.
If you want to fine-tune the live music for your event, call us first. We'll get you headed in the right direction, so you'll wind up with a band you and your audience love.
CODA
If you have a certain dress code in mind, be sure to bring this up early with your performers.
Would you like someone in the band to also serve as an emcee? That's an added skill and cost. Be sure to ask upfront.
Feed and water your musicians if that's offered at your event.
Don't assume your company president can take the stage and sing with the band, or your V.P. In Charge of Being Too Drunk At Company Events can pop up and play the drums. Get this approved in advance.