Event Evolution: The Rise of Hybrid Events
IMPORTANT TAKEAWAYS FROM THE MPI WORLD EDUCATION CONGRESS IN VEGAS
While in-person events have been nearly non-existent the past year, the Meeting Planners International World Education Congress signaled a return to normal – sort of.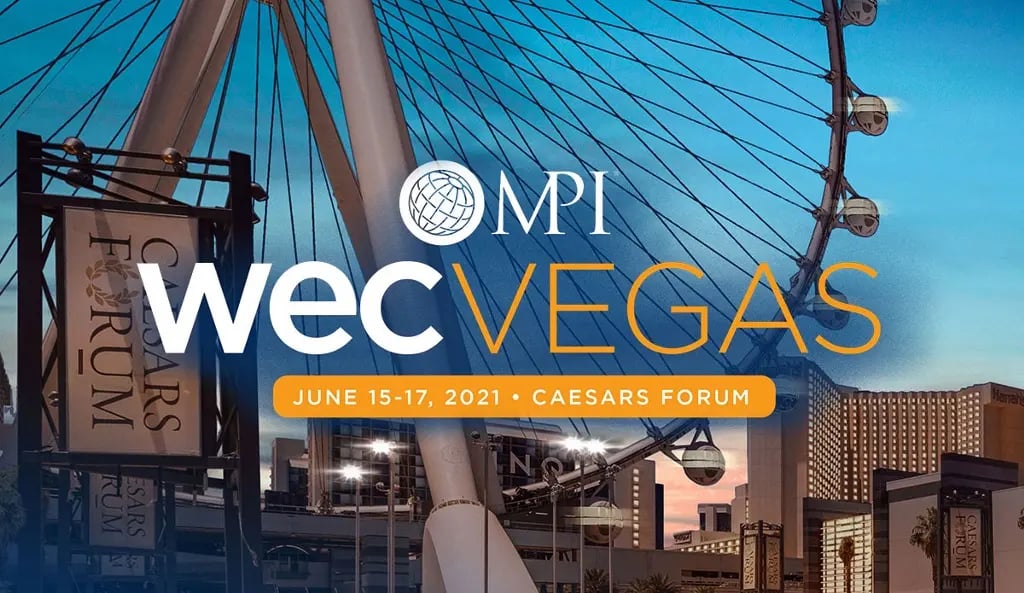 The three-day conference, which was held in mid-June just two weeks after Nevada lifted all COVID-19 restrictions, was the first large-scale event to be held at Caesar's Forum in Las Vegas. More than 1200 people attended in person. Our own Kris Young, VP of Speakers and Entertainment, was among them.
"Our industry is changing quickly!" said Kris.
The MPI conference offered a sweeping view of where the industry stands right now, where it's headed, and how fast people are moving forward. It was fascinating, she reported, and she came away feeling encouraged.
"It felt good to be together again. Despite the pandemic, look what we accomplished anyway!"
According to Kris, the conference was far more collaborative than in the past, so there was real value from the networking — practical takeaways as well as making and renewing personal connections.
New Protocols
In keeping with the times, the event had a different look and feel. Caesar's security staff checked temperatures at the entrance. Masks were optional (and most attendees went without). Ten-top rounds seated just four people.
With few exceptions, meals and breaks featured individually-boxed items. And, of course, content reflected the industry's new realities and challenges.
What's Trending in Meetings and Events
Several key themes emerged from the conference:
1. The dust is settling – a little
"It was interesting to see the different responses to the pandemic among MPI attendees," said Kris.
Some are still in denial, expecting things to return to the old way if they just wait it out.
"The rest of us are moving forward," she continued. "We know things will not be the same, we've been living that story for quite a while now."
Major change is happening, and more people are forced to face that reality. Of necessity, we're getting better at learning from each other. The MPI conference both underscored and facilitated that.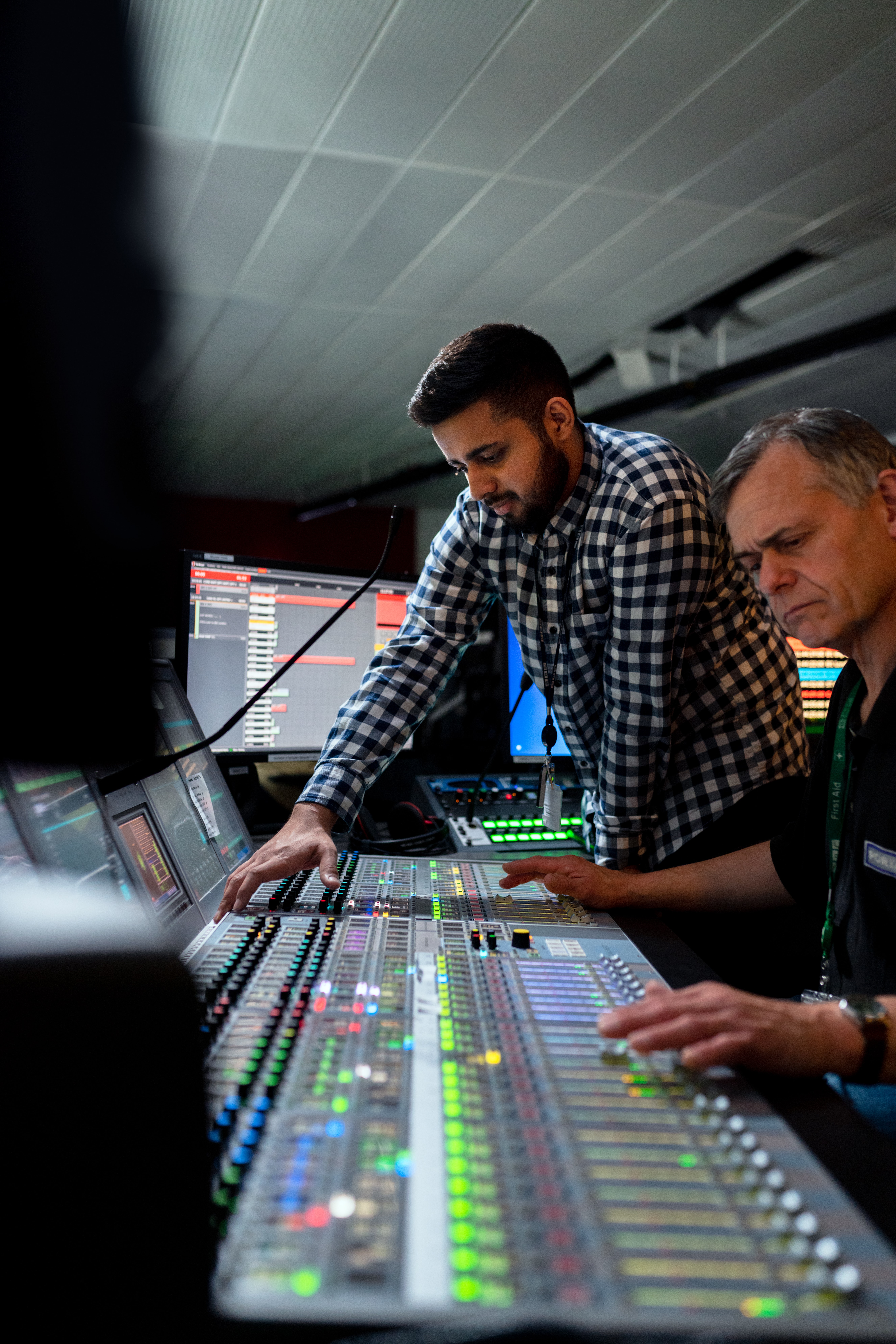 Kris predicts that very few meetings or events will go back to an all-live format because we now know the value of combining live and virtual options into hybrid events. Live events mean fewer people, whereas virtual attendance is more inclusive. Virtual meetings can also be smaller and more precise.
However, planners are feeling overwhelmed when it comes to creating hybrid events. Planning an event now requires making many decisions that weren't required before — chief among them: choosing the right platform from the hundreds of options available.
Meetings and events now have to be mini-productions to appeal to and deliver an exceptional experience to both types of audiences, and production details are different for live and virtual events.
You can continue to use Zoom and save money, but production options and quality are limited. That's not appropriate for more formal meetings and events, Kris pointed out, because every detail matters, especially when presenters are CEOs or expensive professional speakers and entertainers. Or, you're trying to impress potential contributors.
2. Collaboration is critical
No one can be an expert on all these things, so now is the time to collaborate. You need an experienced production team even more than in the past. According to Kris, this fact has changed Heroic Productions as a company.
"Now that we have gained experience with the best platforms and all the nuances of producing hybrid events, the Heroic team is well-prepared to advise clients on the best technology choices and to use those tools to customize production to meet specific needs," she said.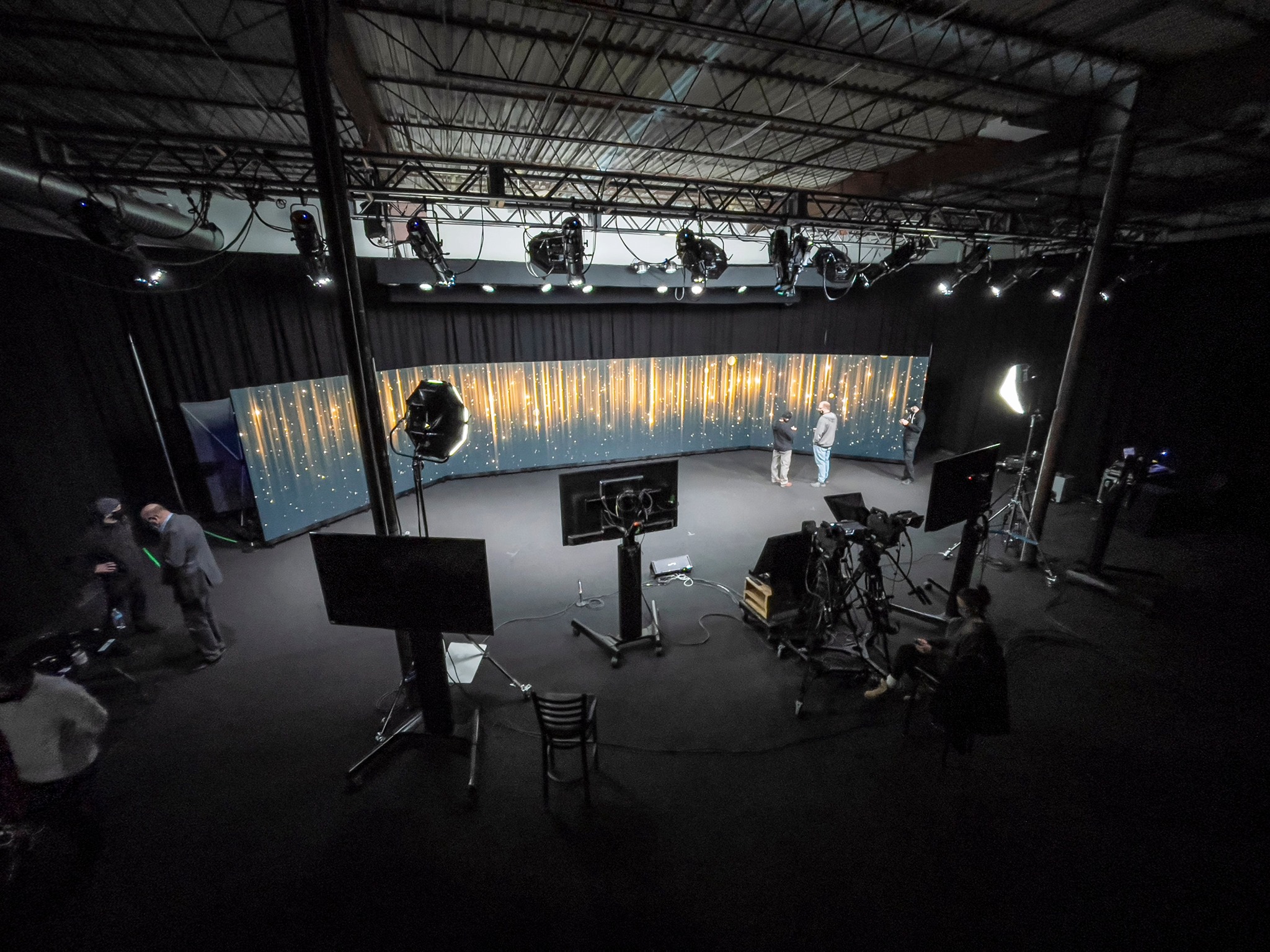 For example, in March 2020, Heroic transformed a warehouse into a studio to adapt to changing client needs. Rather than canceling events, clients could retain them but in new ways – something like live TV, with presenters and other content originating from different locations.
To solve the problem of poor quality mics, speakers and video when presenting from home, Heroic created kits they sent to presenters ahead of time. The kits included a laptop outfitted with necessary software, a high-quality camera, microphone and lighting — a total package for easy, quality connection. They practiced with the presenters and did an event rehearsal just as would happen before a live event.
"Clients were shocked!"
They thought they would have to make do and suffer through the pandemic and instead found their virtual events were more successful than ever imagined. Fundraisers raised more money than ever.
3. Renewed growth – but not enough
A new survey from the Global Business Tourism Association revealed that:
48% of companies have resumed or set a date to resume domestic business travel
17% of companies are resuming international travel
However, at this rate, it will be 2024 before 2019 spending levels are restored. That's too slow, according to US Travel Association President and CEO Roger Dow.
Dow's organization has launched a marketing campaign entitled, "Let's Meet There." In addition to encouraging business travel, the campaign urges regulators at all levels to create consistent post-pandemic protocols, so businesses know what to expect from one city to the next.
4. Labor shortages
Staffing woes are hurting hotels, venues and restaurants. Tammy Routh, senior vice president of global sales for Marriott International, noted that things are different on-property.
"We not only need to find and train new people to fill open positions," she said, "we need to retrain those who are coming back into the fold after a year."
Louisville Tourism's Cleo Battle went further, suggesting "the hospitality business needs to rebrand to draw new people not just for jobs but for careers."
One panel discussion featured five female executives talking about building leadership paths for women in meetings and hospitality.
5. Technology Is Transforming Meetings and Events
Not surprisingly, technology was top-of-mind at MPI WEC, both in conversations and in use.
Some of the more interesting tools included: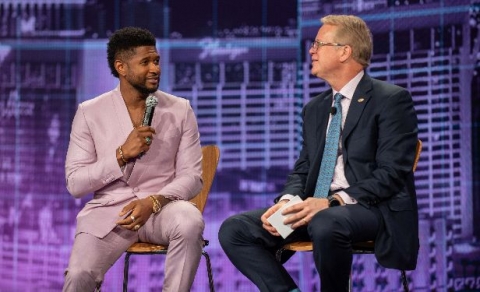 Popular musical artist and entrepreneur Usher spoke to attendees about how they can work with professional speakers and entertainers to use technology to create better experiences for both in-person and virtual audiences.
Asked about the growing influence of hybrid events and digital, Usher responded, "I (as a mentor), always advise entertainers to play to the back of the house, not to the audience that's right in front of you, understanding that it's possible to connect with so many more (that's what they want, connection). I tell other entertainers to look at the camera, smile, talk to the camera, make love to the camera."
Kris said Usher is completely correct!
"The single biggest differentiator for speakers and entertainers who are great in virtual is how they engage with the camera. The 5 seconds they disengage will cause them to lose their audience."
The latest technology allows meeting planners to create hybrid events that provide all the information people need and also include more people. But budget still drives decisions.
A Whole New Way of Doing Things
Kris Young believes that the pandemic gave us an opportunity to exercise more innovative thinking:
"Sometimes we are more creative when there are limitations. We have to find solutions. That's what we did in 2020. It's really quite amazing!"
Whether you're ready to move back to a live or hybrid, in-person event, or need a fully-produced virtual live stream event originating from the safe environment of our huge STUDIO 15 sound stage, Heroic can provide everything you need. Planning, Experience and Award-Winning Expertise: we're ready to help you tell your story!