Virtual Event Planning Guide
Virtual events aren't going away. Here's what you need to know about virtual event planning.
For years, many of the in-person events we produced included a virtual element as part of their overall production. But it wasn't until "it-which-shall-not-be-named" forced our industry to think differently, that going completely virtual became the norm. It was the only safe solution for our clients to keep telling their stories, sharing their messages, and celebrating their achievements.
That said, we recognize that "going virtual" is still new and may cause some apprehension among event planners and companies. Worry no more! Because we firmly believe virtual events are here to stay (even after live events come roaring back!), we've put together this virtual event planning guide. It walks you through all the basics – like the main types of virtual events you can plan, how to prepare for success, and some virtual event planning resources to help you get started.
Contents:
What is a virtual event?
Types of virtual events
Why host a virtual event?
Virtual event technology
Virtual event planning tips
Virtual event examples
Resources
WHAT IS A VIRTUAL EVENT?
Let's start at the beginning – what is a virtual event, anyway? At Heroic, we call it a virtual event when technology brings people in different locations together in real-time.
It can be as simple as a two-hour webinar for a small internal team or as complex as a multi-day conference with multiple speakers reaching a worldwide audience.
But it's important to recognize that virtual events are not as easy as scheduling a Zoom call. Today's audiences expect, and deserve, the same level of polish from virtual events that they once found only at in-person productions. As such, these events require every bit of time and resource investment as an in-person event.
Bottom line? A virtual format isn't the time to cut corners or wing it. You still want to deliver a professional event with a variety of engaging elements.
And it's worth it.
We've seen how a well-executed virtual event can bring an audience to its feet, even if it is in the comfort of their own home. In fact, with the right content and the right delivery, you can still get the full range of emotion that makes an event so rewarding. Goosebumps. Tears. Laugher (our favorite). Virtual events can deliver them all.
The key? A relentless focus on quality. The message needs to be well crafted. The experience needs to be memorable. And the execution needs to be flawless.
TYPES OF VIRTUAL EVENTS
As more people become comfortable with the format, nearly any event can take place virtually – from non-profit fundraisers to internal leadership summits to product launches. Here are some of the event types we've helped bridge the transition.
Conferences and seminars. How many times have you attended a workshop or seminar and left thinking: "that could have been an email?" These events are the perfect entry point for virtual meetings. The content is usually straightforward, and all of the networking can now take place online. And the best part? No more bland chicken and overcooked vegetables for lunch.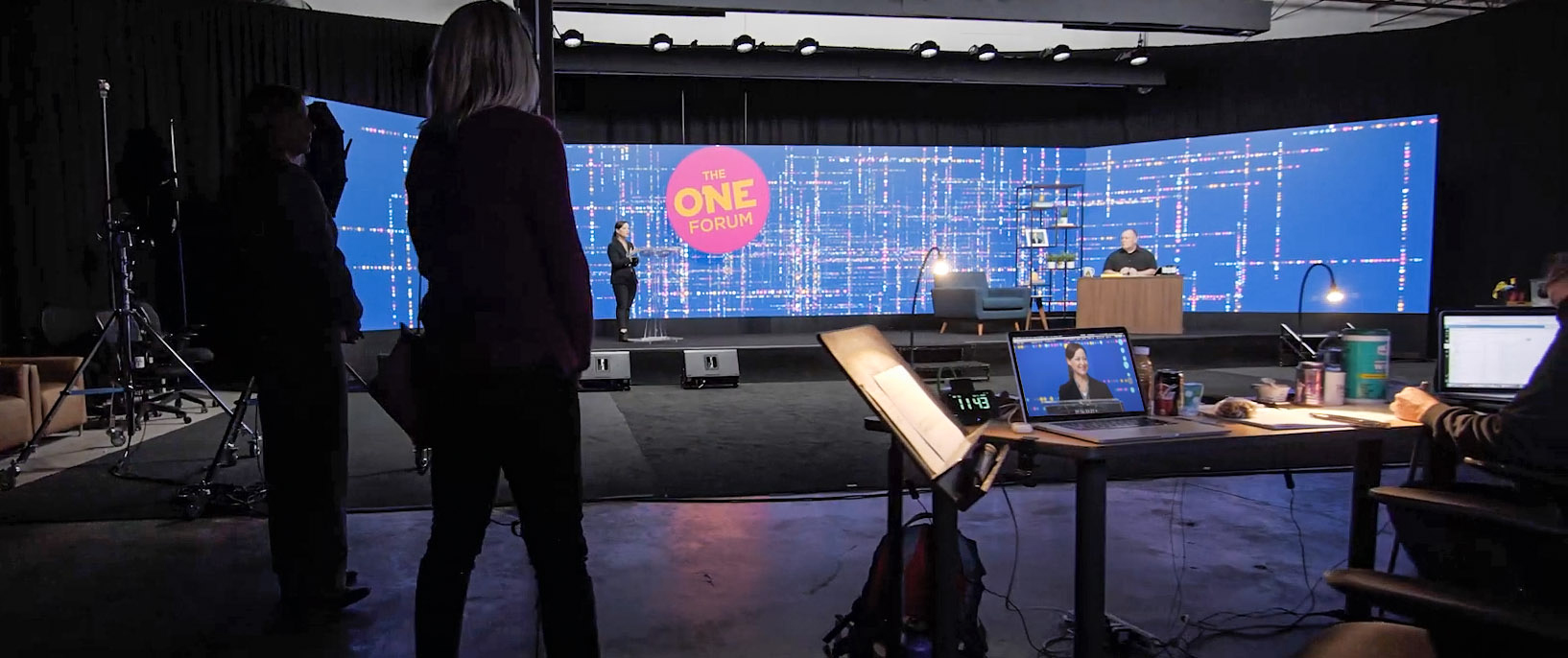 Corporate events & large meetings. If your company holds an annual all-employee meeting or quarterly sales-team gathering, this is another format that works well virtually. You'll have plenty of content delivery options to get everyone on the same page and new ways to encourage participation. Plus, with easy-to-use online tools, you may leave the meeting with more ideas, feedback, and input than ever before.
Leadership summits. Unlike a conference, summits are more exclusive events for higher-level business leaders to make critical decisions, create collaborative industry plans and get work done. Delivering this type of event virtually is more nuanced because the content is typically confidential and isn't designed to be shared. For these, you'll want to use tech-like invite-only Microsoft Teams and Slack groups, AI notetakers like Otter.ai, or video conferencing tools like Zoom or Google Meet to help leaders connect and build towards a common goal.
Fundraisers and galas. We're all familiar with the traditional in-person fundraiser or gala that raises awareness and critical funds for specific causes. Hosting this event in a virtual format allows you to make a greater impact by expanding your reach.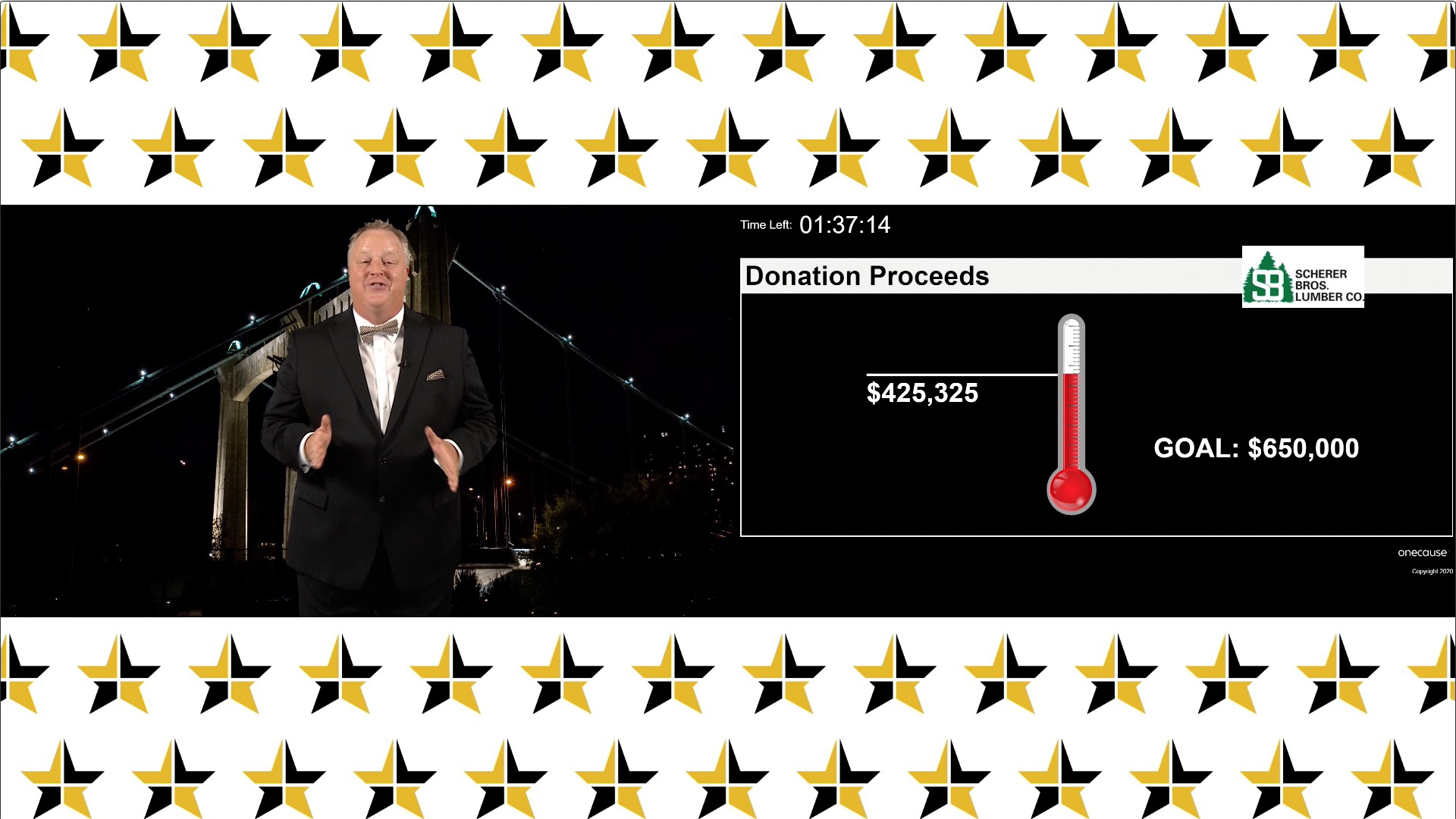 Panel discussions and interviews. A virtual meeting may be preferred when you have a guest, speaker, or honoree talking to or answering questions from your audience. The guests can join from wherever they happen to be, and you can avoid travel schedule challenges that are the bane of every event project manager.
Expos and tradeshows. These are typically focused on industry verticals, trade shows, and expos. They help people learn about new products and industry advancements while meeting with partners and customers. Many of us are glad to skip the long days on our feet and join from home wearing our fuzzy socks or slippers!
Product launch. What was once an exclusive event for tech-insiders only, brands are now opening up their product launches to a virtual audience. This helps them reach a wider audience, generate pre-launch excitement, and create fantastic content-sharing opportunities.
Case in point: just 45,000 people were at MacWorld in 2007 when Apple launched the first iPhone. Guess how many people watched live during Apple's most recent product launch? 2 million! And 100% of them were virtual.
WHY HOST A VIRTUAL EVENT?
There are myriad reasons to host a virtual event. And because of their many advantages, you no longer have to view a virtual event as an unfortunate substitute for being live and in person.
Audience reach. When you hold an in-person event, your invite list is limited to the venue's capacity. So, perhaps the most significant virtual event benefit is including more people in the audience. That means you can invite a local, national, or even global audience!
Speaker options. You'll also have more options for speakers and special guests when they don't have to travel. This is especially helpful for high-demand speakers whose calendars are tight.
In addition, special guests and honorees who may not otherwise be able to attend a live event can take part in a virtual event to accept an award or make special appearances.
Logistics and safety. Virtual events offer some clear benefits from a logistics standpoint. For example, you can eliminate cramped check-in lines, crowded break-out rooms, and packed networking sessions (we've all been there!). And yes, virtual events also keep attendees safe by eliminating the need for masks and social distancing.
Cost management. You can reduce on-site costs like venue rental and catering. As for company events, you can significantly reduce travel costs. Then, you can reinvest a portion of those savings into creating, and delivering, a unique and meaningful virtual experience. For example, you could send gift bags, provide cocktail kits or even deliver pizza to attendees!
Data and insights. One of the biggest benefits of going virtual? Data! You can track various helpful metrics, including how many people attended each session, which booths, breakouts or speakers were most engaging, how people responded to real-time polls or surveys, and more.
VIRTUAL EVENT TECHNOLOGY
With enough dedicated internet bandwidth and the right equipment, it's never been easier to deliver an entirely virtual event. But you've got some choices to make. Let's take a closer look at what tools and technology are available and how they help you deliver a well-executed and engaging experience.
Virtual event platform. Think of this like you would a physical venue. It's the place (in this case, a website) where your attendees go to join the event and participate in any of the engagement elements you plan, just like they would at an in-person venue.
This platform also provides a place for your virtual event registration, secure online payments, interactive content, downloads, chat, and more. Plus, you can build a basic, or custom branded landing page to reflect your business and reinforce event messaging.
Hosted streaming. A hosted stream delivers content to your audience through a combination of technology and services. This includes a high-bandwidth and secure "pipe" (perfect for video!) and a "path" that avoids the rest of the public internet traffic (for the most part). Combined, these give you the best chance for lag-free virtual content and higher audio/video quality.
Now that you're familiar with delivering the content let's take a closer look at the content itself and how technology helps you nail that portion of your virtual event.
What will your event include? Are you building an app or website to support the event? Will you have breakouts/multiple streams going at once? Are your speakers presenting in a studio or at home? If at home, are you sending speaker kits to your speakers? (Heroic has put together small, shippable "technology kits" that remove many of the variables that could trip up your remote presenters).
Depending on your requirements, you'll need some, if not all, of the following items. If it's starting to seem complicated, just remember that your streaming quality and user experience not only affects audience engagement, they reflect on your brand. You may want to consider an expert partner to plan, create and execute the right solutions.
Broadcast quality cameras. This is where a high-quality visual experience begins and ends. The same straight-on camera shot for an entire virtual event gets boring quickly. Don't use basic camera gear and don't settle for one camera.
Professional audio. Nothing's more frustrating than not being able to understand the speaker. So, this is another critical area to plan for carefully. For example, do you have a single speaker or a panel? Will you need to quickly switch back and forth between speakers, such as in a live Q&A? Audio can go from simple to complex in a hurry. And most virtual speakers aren't prepared to troubleshoot audio on the fly.
Lighting equipment. After a year of trying to see our poorly lit colleagues on a Zoom call, this one's easy to understand. Good lighting is essential, especially if you have virtual speakers broadcasting live from a studio or you're filming video content to deliver during a virtual event.
Behind-the-scenes tools. You'll also need all of the technology that transforms your event into a virtual experience. This includes gear like switchers that let you jump quickly from cameras to videos, and back again, and sound boards that let you control the audio level of each presenter.
Other tech goodies. You may want to consider using a teleprompter for speakers. They're a helpful safety net and allow speakers to read their remarks verbatim if necessary.
In addition, LED walls and green screens allow you to customize meeting backgrounds and create on-set scenic elements. This is the stuff that oohs and aahs are made of.
Finally, if you're the over-achieving type (if so, we like you already), you may also want to consider using event planning software (popular examples: CVENT, BIZZABO, MeetingMatrix). It can streamline everything for you, including linking with your digital note-taking tool. Plus, your team can use it as well.
VIRTUAL EVENT PLANNING TIPS
Virtual events require the same thoughtful planning as live events to ensure they go off without a hitch, glitch, or stitch. Here are some of our top tips for getting your virtual event in great shape before the big day arrives.
Rehearse ahead of time. Can you even imagine hosting a live event without rehearsing first? It's the stuff of nightmares (at least for folks like us). We believe the same rehearsal rules apply to virtual events.
Rehearsals let you see everything come together and provide a chance to work out the kinks. They're important for the presenter and for the production crew to align with the planner for the best show possible. Plus, sometimes what you may have envisioned just doesn't cut it for virtual. Rehearsals are an excellent opportunity to readjust the vision before you have a live audience watching.
Plan for the unexpected. Rehearsal day is also a good time to practice Plan B scenarios. Say one of your virtual presenters had a storm wipe out their internet the day before your big event. What's your next move? Does your team have recorded content to replace the speaker? Do you have a backup virtual speaker on standby to step in?
This is your chance to control what you can. Because no matter how well prepared and rehearsed you may be, malfunctions happen. Just trust us on this one. Have back-ups on hand for every single piece of equipment you'll be using.
Test, test, test. You also want to test every element of your event from start to finish. For example, try the exact equipment set-up you'll use live and run the content in the form it was delivered.
Finally, make sure the platform you're using performs well on all of the major browsers (e.g., Google Chrome) as well as every type of device (e.g., smartphone, tablet, laptop) and operating system (e.g., Android, iOS, Windows, macOS).
Reassess whether you need it. Just because there's the ability to include certain virtual meeting elements doesn't mean you should. Take time to match your plans with the interests and tech-savviness of your audience.
Promote and remind. Build out a digital campaign targeted towards your virtual attendees. Send email reminders. Post on your website and social channels. Send email reminders and start your live feed ahead of the scheduled time as another reminder.
Make (and keep) it interactive. If you can, solicit virtual participation via Q&A sessions and live responses to comments during your event. A virtual audience can be just as involved and might even be more focused on the topic at hand. Help them feel connected to your goals for the event. Start engaging with all registrants right away, soliciting discussion topics, questions for speakers, etc.
Make sure you have content scheduled to provide a steady stream of interaction. Dead air can kill an event's flow. So, plan to keep your audience engaged during breaks, too.
Choose experienced speakers. One of the biggest a-ha's we've had producing virtual events is that many speakers who are fantastic in front of a live audience don't have the same wow factor on camera. It's a different skill set and requires a different type of preparation. That's why we recommend asking for a speaker's virtual demo video. If they don't have one yet, you'll want to have an in-depth conversation with them about their experience presenting virtually.
Provide a recording. Inevitably, someone won't be able to join in and will want a replay. Plus, you can use a recording for follow-up and future event marketing. Win-win.
Enlist some help. Once you know your goals and what it will take to create the production you have in mind, we recommend consulting an AV team. They can walk through your ideas and explain how to make them a reality – virtually speaking.
With dozens of virtual events under our belts, we have plenty of guidance to offer and experience to share.
VIRTUAL EVENT EXAMPLES
Here are just a few events that went virtual – from well-known worldwide conferences to beloved community holiday concerts.
Consumer Electronics Show. The world-renowned multi-day trade show known as CES went virtual for the first time in January 2021. The event had more than 1,000 virtual exhibits, 150,000 visitors, and 100 programming hours. Though it received mixed reviews, we think the organizers deserve recognition for saying the show must go on, trying something different, and executing it under enormous pressure. Nothing like retooling the world's largest trade show on short notice.
Apple Worldwide Developers Conference. This annual event includes product reveals and inspiration. Hosted live from Apple Park, the 2020 and 2021 virtual-only conferences included Apple's signature keynotes and dozens of in-depth sessions designed to help developers create the most innovative apps in the world.
Cisco Live 2021. During this annual conference, thousands of IT pros get the knowledge and skills they need to deliver tomorrow's innovations. For the last two years, Cisco has offered this as a digital-only event. In 2021, they delivered more than 30 webinar-style sessions covering a broad range of solutions and technical levels.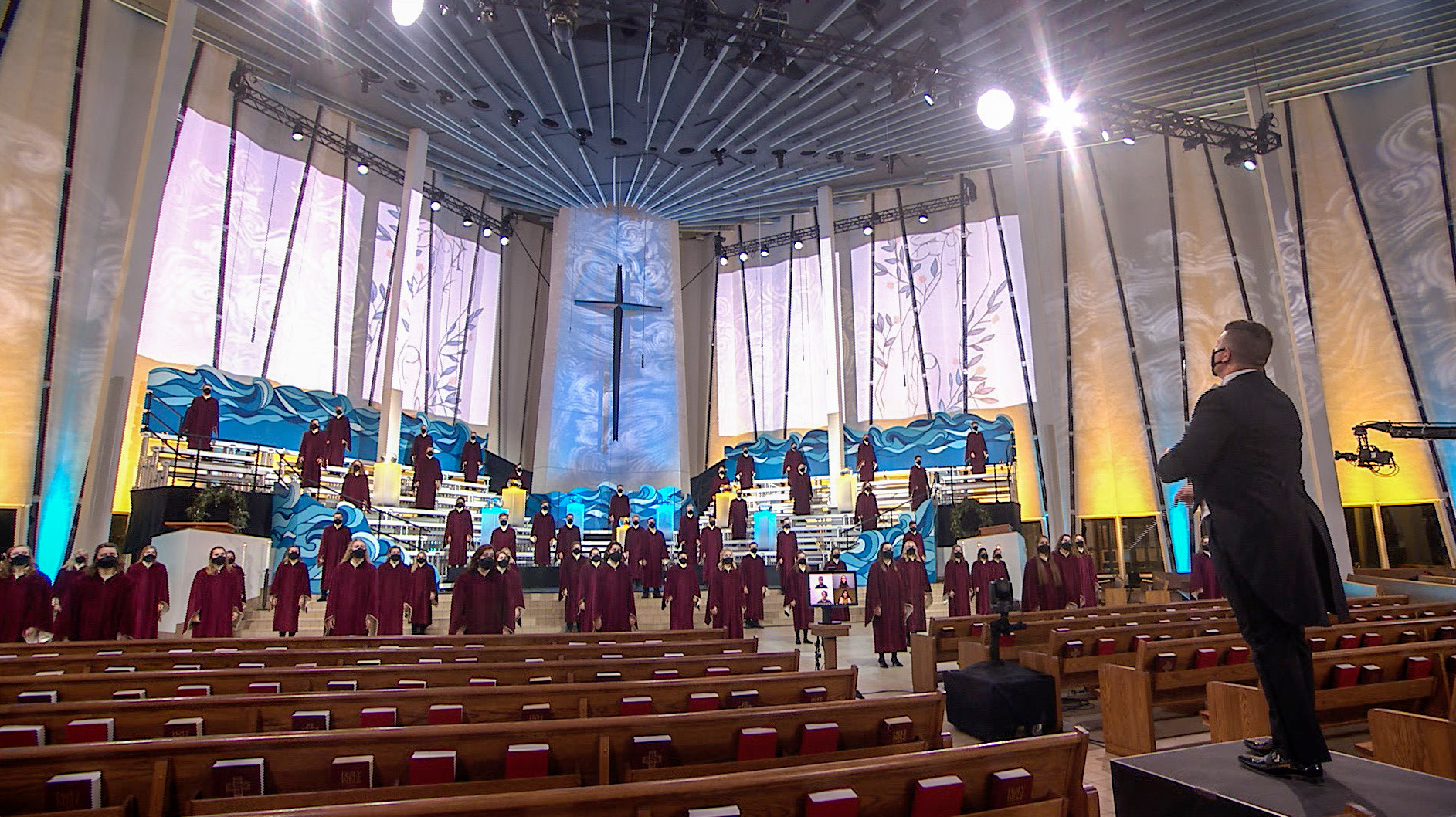 Christmas in Christ Chapel, at Gustavus Adolphus College. This annual event has been a campus and local community tradition in St. Peter, MN, since 1973. Hundreds of performers take the stage each year and perform to sell-out crowds.
Starting in 2015, Heroic Productions began live-streaming the concert for community and alumni audiences to enjoy from anywhere in the world. And in 2020, we delivered this event in a 100% virtual format for the first time. For our efforts, we were awarded the Best Technical Production award by the Minneapolis-St. Paul Chapter of the International Live Events Association.
VIRTUAL EVENT RESOURCES
Virtual Events Planning Guide: A downloadable version of this blog post that's easy to share with your leaders or others on your team.
Virtual Events Budget Guide: This guide helps you better understand the general cost structure for production when planning a successful virtual event.
Estimator: A quick and easy-to-use electronic form that provides our team with info about the key items of your event. It allows us to give you an "in-the-ballpark" estimate and a conversation-starting point if you choose to move forward with us.