Eco-Friendly Event Planning: 8 Ways to Host a Sustainable Event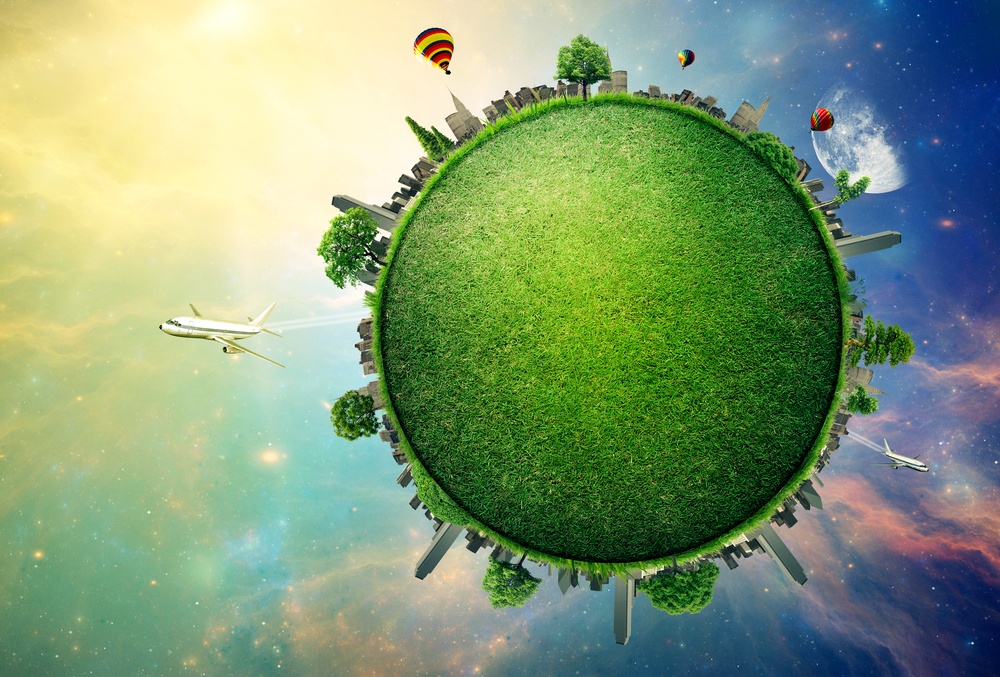 Sustainable living keeps getting more and more popular with many people, whether that's opting for reusable shopping bags, organic cotton clothes, LED light bulbs, or composting food scraps. So, it's no surprise that making events eco-friendly is becoming more and more popular, too. Doing your part to conserve our natural resources can boost your event's appeal and give attendees more ways to engage while they're there.
If you're not yet an old hand at the Three R's – reuse, reduce, recycle – don't worry. There are lots of easy ways to started, and every step you take makes a difference.
1. Set goals & make a plan
Random efforts won't be effective. Instead, make a list of key aspects of your event (venue, F&B, presentations or performances, AV requirements, decorations, travel to and around the location, etc.), then identify reasonable sustainability goals for each one.
Set metrics (X thousand sheets of paper eliminated, Y containers of cans/bottles recycled, etc.). That way, you can track how you did, report that back to everyone afterward, and evaluate with an eye on next year.
The current practice is to weigh the amount of waste diverted from a landfill (i.e: compost, recycling, reusable and/or donated materials) against the amount of waste committed as trash. If the amount diverted is over 90% of the total waste, the event is officially considered zero waste.
For those who want to dive into details, ISO 20121:2012 "specifies requirements for an event sustainability management system for any type of event or event-related activity, and provides guidance on conforming to those requirements."
2. Choose a sustainable venue
Eco-friendly venues aren't hard to find any more, whether you're planning a conference or an outdoor event. You can piggyback on their existing efforts and be confident in their commitment to helping you make your event as eco-friendly as possible.
Event activities and overnight accommodations should be co-located or within easy walking distance to avoid using cars and other vehicles. Extracurricular shopping and restaurants should be walkable, too.

Otherwise, focus on carpooling, shuttle service, or proximity to the airport.
3. Lose the paper
This is a no-brainer in our digital world. You may have to print a few things, but almost everything from your first hold-the-date announcement through your post-event survey can be handled electronically via your website, email, texting, and social media.
Post presentation handouts online ahead of time instead of littering your conference with reams of paper.

Create an app for your event that folks can download for scheduling and reminders, wayfinding, connecting with one another, etc.

Use reusable signage (digital, for instance).
4. Food and beverage
This is almost as easy as going paperless.
Don't over-serve plated portions, because uneaten food must be thrown out. That's a waste of product and prep expense.

Monitor your counts for meals and breaks carefully, to avoid waste. Make sure your facility has a plan to donate any unserved overage to a local shelter or similar facility. If not, ask if you can organize a donation.

Work with your head chef to feature farm-to-table meals prepared with organic, local produce, meats, fish, and dairy products. This is not only sustainable, it gives attendees from elsewhere a taste of someplace new.

Use large serving containers for beverages and condiments, rather than individual packets.

Use reusable tablecloths, dishes, and flatware, even if your event is outdoors. If you simply cannot, use biodegradable or recyclable containers.
5. And speaking of recycling . . .
Place plenty of recycling containers throughout your event, clearly marked as to their appropriate contents. Create a contest to see how much stuff your people can recycle during the event.
6. Reduce energy usage
Obvious steps here include keeping lights off when rooms aren't in use and not over-heating or air conditioning rooms. But this is also an excellent opportunity to get with your AV pros to talk about energy-efficient lighting, sound and/or video options. LED lights are wonderful for decorating as well as functional lighting.
7. Make sustainability part of the experience
Promote the heck out of your efforts, right from the first announcement, to get folks on board and encourage their participation.
Tote up all the ways you reused, reduced, or recycled during the event and celebrate those results in a big post-event announcement. (Don't forget a press release!)
8. Think of all the money you'll save!
Eliminating throwaways not only conserves resources, it saves you money on materials, printing, and so on. Your budget will be thrilled.
There will probably come a day when attendees expect your event to be sustainable. Starting now to incorporate eco-friendly practices shows you care about doing the right thing. That's one more (big) point in your favor that will help make your event memorable.