You've Got Questions, We've Got Answers: Our Top Virtual Event FAQs
If you're planning an event in 2021, chances are you need to reach people in more than one location. Welcome to the world of virtual event planning.
Because many people are planning virtual events for the first time, we talked to all of the experts on our team and gathered up the questions they get asked the most. The result? Our top virtual event FAQs.
Let's get right into it.
STRATEGY AND PLANNING
What is the difference between a virtual and a hybrid meeting?
Today's events occur on a continuum. On one end, you have live events – the ones we're used to from the "before times." Everyone, including the speakers, is in the same room during these events, and everything happens live. For instance, when you fly someplace warm in the winter, attend a weeklong series of workshops, and then head home.
At the other end of the continuum, you have virtual events where nobody is in the same place. This is where our virtual event FAQs come into play.  Everyone in the audience is working from someplace different. (During the pandemic, many of these events were hurriedly organized, filmed in kitchens, and broadcast via Zoom or other click-to-join meeting programs. But they've come a long way since then).
In the middle of this continuum are hybrid events, where you have some people gathered in a location and others joining from remote locations. For example, maybe you bring your top 100 salespeople together, treat them to more of an experience and an in-person keynote speaker. Then, you do a very high-end broadcast of specific program elements to the remaining members of your sales team.
What things can I do to create a top-notch experience for my virtual and hybrid event attendees?
In any meeting format, it's critical to start with your why. As in why are you having this meeting? Once you've answered that question, it's time to figure out the rest – like who's speaking? What are they talking about? And how do you want to show up as a brand?
Here are some of our top tips:
Invest in how your brand comes through online (if you're a Fortune 500 company that needs to reach its team with a strategic message, you need something more than a Zoom call).
Plan your meeting for a high-energy time of day (right after lunch is rarely a good option)
Keep remarks shorter than a live event format – gone are the days of 60- and 90-minute keynotes. In a virtual format, keep it fast-paced like a TedTalk.
Ensure your speakers are comfortable presenting in a virtual format (or are open to plenty of coaching if they haven't done it before).
Incorporate opportunities for people to move around (like stretch breaks) or connect one-on-one (networking, breakouts).
Add in some interaction like games, trivia, polls, surveys, quizzes or Q&As.
In a virtual format, your competition isn't just emails and Slack messages. You're also competing with household chores, kids in the next room, and TikTok videos. Trust us.
What is a typical agenda for a virtual meeting as compared to a live meeting?
At live meetings, there was usually a pretty predictable schedule. Breakfast, kickoff speaker, breakout meetings, keynote over lunch. The advantage to this format? People are unplugged from home (and hopefully from work). They're at the event to be an active participant.
You don't have that in a virtual world.
Now, people are at home and facing several potential distractions – you know, like the whole entire internet! Plus, they're not moving around from room to room at an event venue. They're sitting in front of their monitors. So, the first agenda consideration is to shorten your event to a length that works in a virtual context.
It's also critical to put meticulous care into every aspect of a virtual event. How does it look and feel when someone is introduced? What's the walkup music? How are you managing transitions between speakers and other meeting elements? When could a video keep the agenda moving along?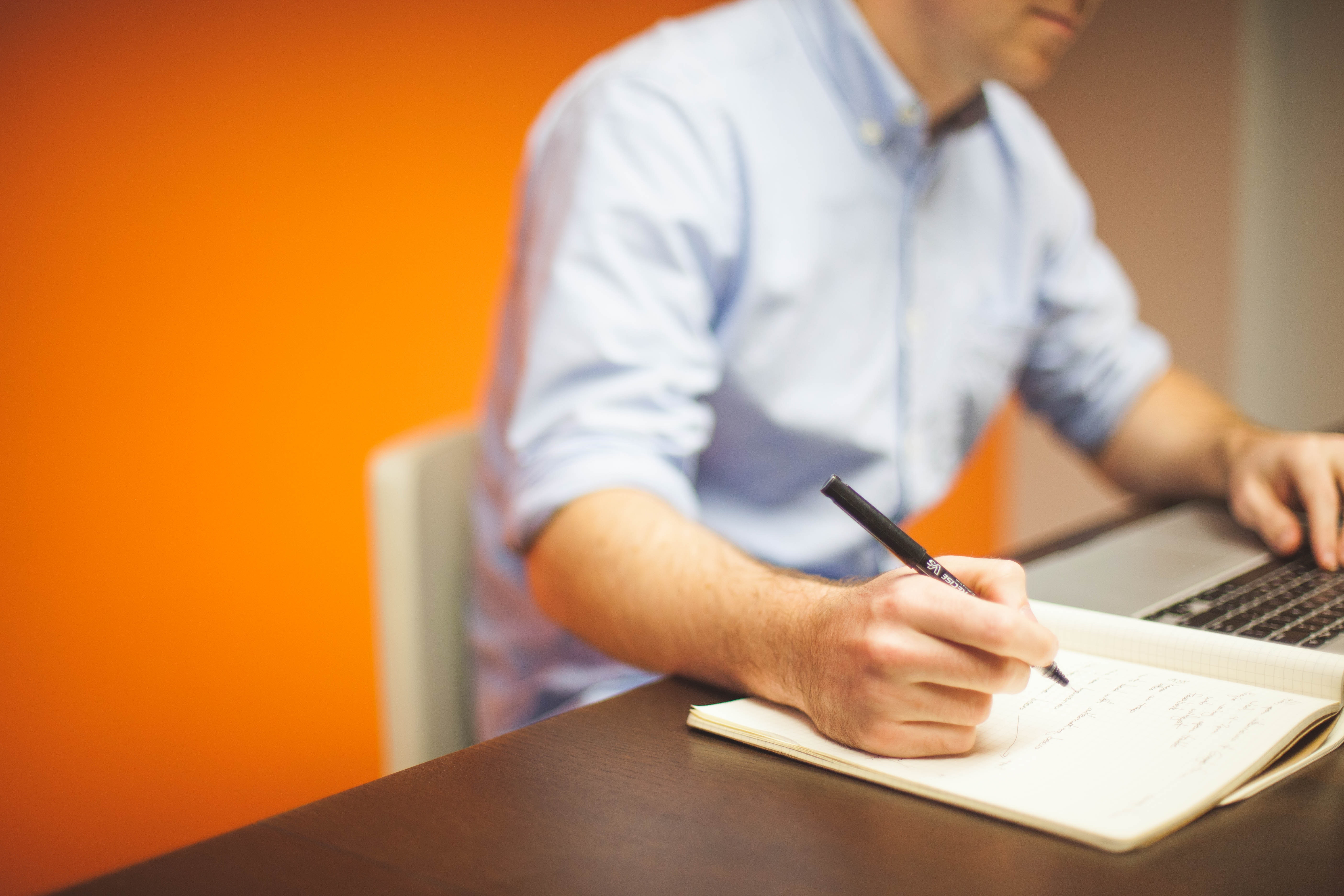 Virtual events should include a variety of techniques and elements that keep the audience's attention and achieve your goals. The easiest way to do this, of course, is to work with an experienced event producer – someone who goes beyond creating an agenda to architecting an experience.
Can't we just do our virtual event from our home or office?
By now, we've all seen the hysterical online clips about kids bursting into their parent's home office mid-meeting. Trust us, it's a lot less funny when it happens to a CEO halfway through her keynote – especially when it's being broadcast live to 100,000 employees.
In the world of virtual events, it's all about eliminating risk (which includes awkward distractions and potential interruptions). When you're at home or in the office, there are variables outside your control, like the neighbor's lawn service showing up at the worst possible time or people coming into your office to ask a question.
A much better alternative is to pre-record critical segments in a controlled production environment. Keep reading for more on that.
What are the benefits of using Heroic Production's studio 15?
In the simplest terms, our studio creates an environment that helps you tell your story. We start with an experienced crew. Then, we add in professional cameras, microphones to capture clear audio, digital backgrounds and LED screens, and flattering lights.
The result? An intentional space that helps speakers feel supported and cared for. So, when they step into the studio, they know it's time to perform. And because there are no distractions, they can get into the zone and land the message more powerfully.
How long does it take to plan a virtual event?
This is a virtual event FAQ that never really has had a straightforward answer. It's easy to look at virtual events and think: "without hotels and travel to worry about, this won't take much time to plan." But there are actually just as many pieces to plan and develop for virtual events. And it takes a considerable amount of time to create virtual events that are meaningful and have a good flow to them.
How much time?
Well, there's no magic number or foolproof equation. It all depends on what you're trying to achieve. For example:
Do you need to bring people together quickly for an announcement? Or are you sharing a new strategic direction for the company?
Is it a brand-new product launch? Or the next iteration of an existing product?
Is it a one-time special recognition event? Or your once-a-year fundraiser?
Straightforward virtual events can be executed in 8-12 weeks. More complex virtual events usually require 12-16 weeks of planning, especially if multiple departments, teams, or stakeholders are involved.
SPEAKERS AND TALENT
IS an emcee important for a virtual event? Why?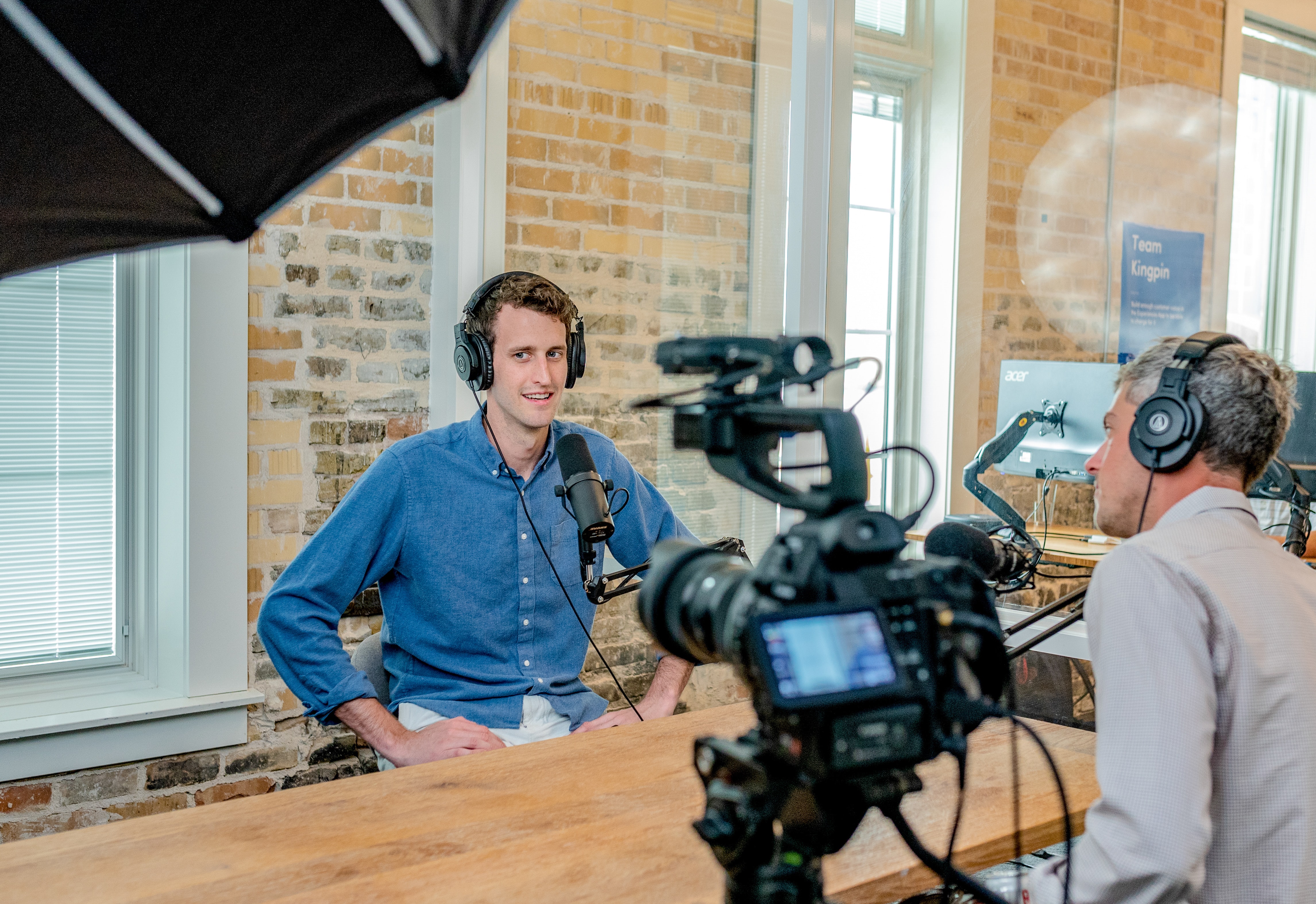 To achieve that WOW factor, events need a feeling of continuity that runs throughout the experience. The glue that holds it all together. Having an emcee is one of the easiest ways to accomplish this – and to successfully manage a virtual event's tricky transitions.
Emcees increase an event's polish and professionalism, introduce an element of fun and engagement, and ensure your meeting doesn't feel like yet another Zoom call. Plus, they can get away with saying and doing things your other speakers can't.
Best of all? While this step might feel like it's creating a longer event, it actually increases the likelihood your meeting will stay on schedule. And because the emcees we work with are experienced pros, you'll provide an excellent experience for the audience.
How do we find the right speaker who will deliver the right content and engage our audience?
You'd think that a great in-person keynote speaker could also deliver the goods for a virtual event. Unfortunately, that's not always the case. And this is definitely one of the virtual event FAQs you want to keep in the back of your mind. It can really make or break your event's engagement.
Virtual events are an entirely new dynamic, and the bar's been raised over the last 18 months. Now, there's no reason why your virtual speaker shouldn't be able to deliver an engaging message in support of your goals.
When vetting potential speakers, you'll want to ask plenty of questions. For example, do they:
Have plenty of experience delivering virtual event presentations?
Understand the unique challenges of a virtual event format?
Keep the pace quick and remain engaging throughout?
Offer the kind of insights that make the audience sit up and jot down notes?
Incorporate powerful slides and interactive elements like video into their remarks?
Provide extras like books, white papers, videos, or other digital content, leaders can share post-event to reinforce key messages?
Accept coaching and feedback to tailor their message for your audience?
Choosing a virtual event speaker goes back to what you're trying to accomplish. Above all else, you want to find a speaker who's committed to helping you achieve your event goals. Not sure how to get started? We have experts who can help you ask the right questions and find the perfect speaker.
How do I prepare my speakers for a virtual event?
Having speakers nail their role within a virtual event comes down to thoughtful planning and preparation. Here are some of the biggest considerations:
Have a strategy run-through so that everyone taking part in the virtual event understands the pieces and parts and how they work together to achieve your goals. This is how you make sure speakers aren't repeating each other (or worse yet, contradicting each other).
Rehearse the entire show. This step is critical because people won't be together on the event day. (We think rehearsals are more critical for virtual events than live ones). Include a tech check as well to confirm the speaker's connection, lighting and set-up are working well.
Finally, encourage speakers to view their remarks as a conversation and not a speech. Your attendees will find it far more meaningful – especially when the speaker is a leader or executive they don't see or hear from often.
ENGAGEMENT AND FUN
What are some successful audience engagement tools?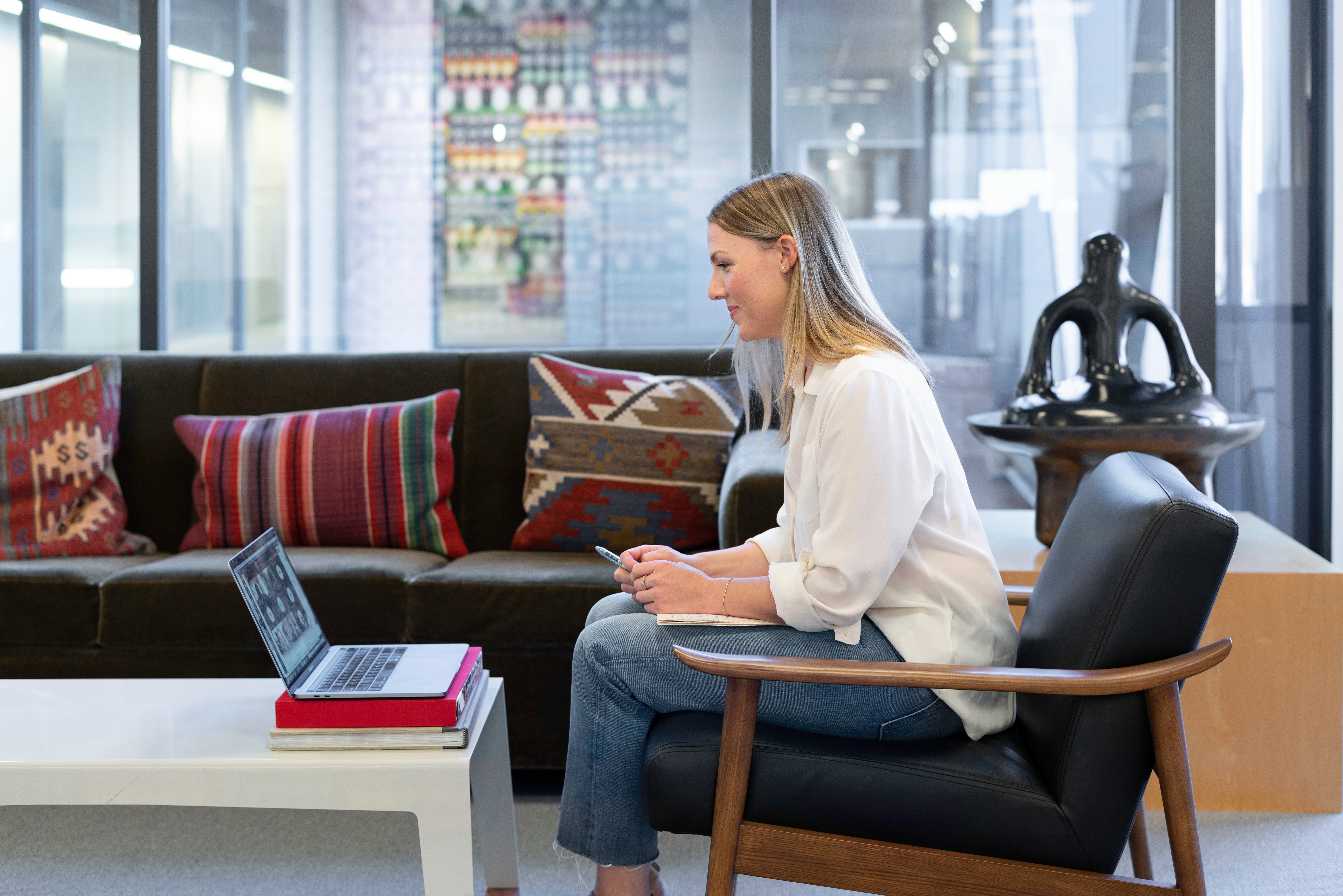 Virtual events give you a lot of freedom to be creative and think outside the box. And that's a good thing because – trust us – nobody wants to sit through eight straight hours of presentations. Because Zoom fatigue.
By now, most people are familiar with things like quizzes, surveys, and Q&A segments. But we've seen great results from adding in additional engagement tools, including:
Virtual meeting-in-a-box kits that include fun items people can use or wear during the meeting
Games and competitions that relate to meeting content and are facilitated by speakers or the emcee (this works incredibly well when teams are playing against each other)
Entertainers like magicians and comics who are there for fun and to give people permission to relax and laugh
Scavenger hunts where attendees have to find specific things around their homes
Stretch or yoga breaks that get people up and moving around
Fundraisers or charitable contributions
Want to take it up a notch? Host a virtual wine tasting instead of happy hour. Or have lunch or dinner delivered to participants.
The goal is to design an event like the arc of a story. Create elements that work together and combine to achieve your goals. From there, the sky's the limit in what you can do to engage people.
LOGISTICS AND TECHNOLOGY
How can I ensure that there will be no hiccups during my virtual event?
When it comes to this virtual event FAQ, be wary of any event vendor who says they can guarantee nothing will go wrong with your event. Things can and do go wrong. What you want is a partner who can think through every possible contingency and have a backup plan. For everything.
In particular, you want a partner with plenty of virtual event experience. They'll know what to watch for and can help you identify potential challenges in advance. This is more than rehearsals and tech checks, it's also:
Identifying content you can pre-record and edit in advance
Having backup internet and power
Sharing specific technical requirements for everyone involved
Getting speakers on a hard line
Coaching speakers about how to handle the unexpected
Offering the audience tips for having the best experience
The goal is to control the controllable and have a solid backup plan for literally everything else. Not only does this help you deliver the best possible experience, but it also helps you maintain your brand image and protect your reputation.
Why can't I play top-40 music at my virtual event?
In one word: copyright.
Music copyright laws are strict, and they continue to change. In the past, there were some ways to get around copyright restrictions for private, in-person events. The rules around live broadcasts, however, are much different and less forgiving. The biggest risk? Getting shut down in the middle of a meeting. To avoid this, you have two options:
You can get ASCAP or BMI approval directly. (This is the path if you have a speaker who only wants to walk onstage to a specific piece of music.)
We can dig into our huge library of production music to find a piece that gives off the energy, tone, or vibe you're looking for.
Our company paid a lot of money for Zoom/Teams. Can't we just use that to stream our event?
Most of us are on Zoom or Teams calls all day long. So, when you have an important message to deliver, you want it to stand apart. That starts with designing a more engaging format, presenting your leaders in the best way possible and creating a memorable experience.
Our advice? Treat the big moments as an opportunity to host a virtual event — not another meeting. It will help you engage your team when it really matters. You can still use Zoom and Teams for everyday conversations.
What is a virtual event platform?
Think of your virtual event platform like you would a physical venue. It's the place (in this case, a website) where your attendees go to join the event and participate in any of the engagement elements you plan, just like they would at an in-person venue.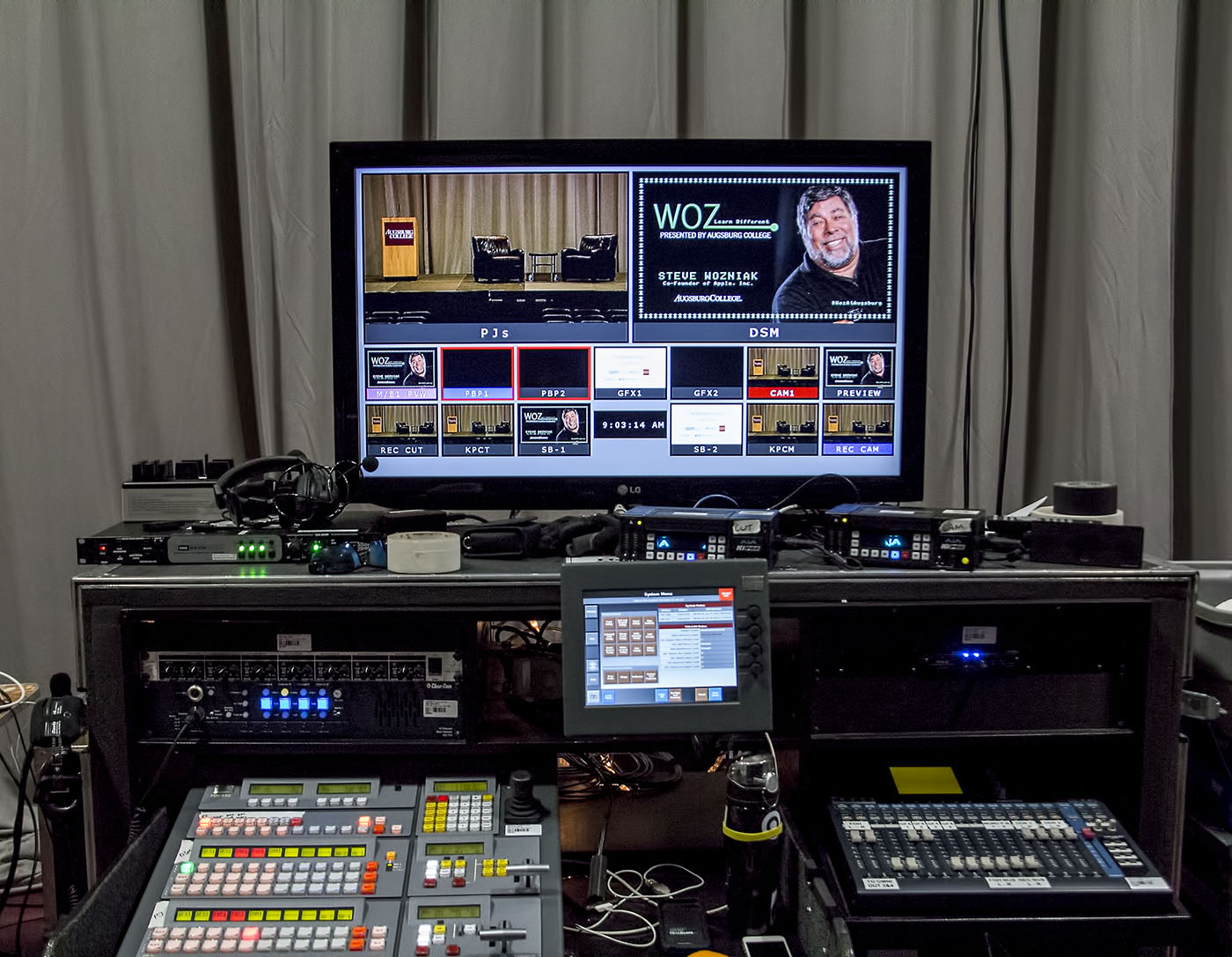 Breakouts or round tables? Vendor demos? Attendees just look at their agenda, click on what they want to do, and drop into that session or watch that presentation.
The platform also provides a place for your virtual event registration, secure online payments, interactive content, downloads, chat, and more. Plus, you can build a basic or custom branded landing page to reflect your business and reinforce event messaging. And the best part? Platforms also provide helpful post-event analytics so you know what worked well.
COST AND ROI
Why does a virtual meeting cost as much as a live meeting?
If you're hosting a virtual event, you'll save on venue and catering costs. But, if you want to deliver a top-notch virtual event, you'll still have expenses.
For example, you'll need a partner to help you define the strategy and design an engaging experience. This can be a fairly big lift because you want to make sure you've got it right. Then, you may want to create some content in advance (what we call pre-production). That takes a technical crew and equipment.
Next, if you want to add in any extras – like sending a meeting in a box or books to everyone – those add to the budget. Plus, there are costs like the online platform, meeting streaming service, registration software, and more.
How do I measure ROI on a virtual meeting?
Measuring ROI will look different based on the meeting goals you establish at the offset and the type of meeting you have.
Let's say it's a sales meeting, you can easily track customer engagement or retention. Or, if you introduce a new sales process, you can measure whether you have an uptick in sales after three or six months.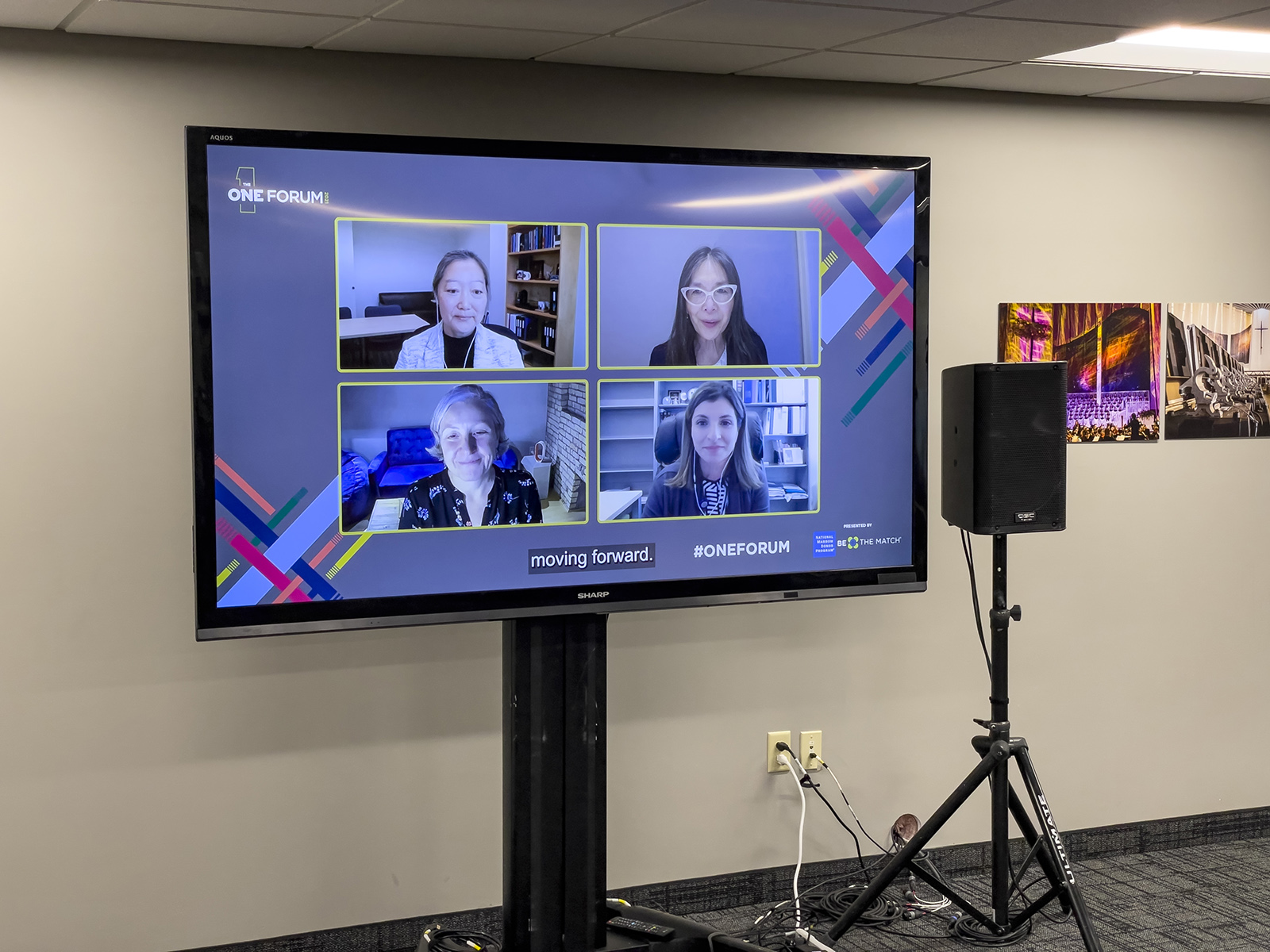 Similarly, if you host a state of the union type meeting, you can follow it up with surveys – the kind that asks hard and specific questions. Or, interview your mid-level managers and have some candid conversations.
In addition, your event platform allows you to capture a variety of stats and data. So, you can see how often people are engaging, how they're responding to the content, and whether they're getting off their computers.
These are just some of the ways you can measure success and show return on investment. Again, your specific tactics should link back to your event goals.
How much money can I charge for a virtual event registration?
Back when we had primarily in-person conferences and events, many of them came with a registration fee. It was just part of the experience. When virtual meetings came in hot during the pandemic, people weren't sure whether they'd still be able to charge or monetize their content.
The answer is yes. But you likely won't be able to charge as much as you did for a live event. And the exact amount to charge depends on a number of factors, including:
Why are you having this event? What are you hoping to achieve?
Is it a legacy event that attendees are used to paying for? Or is it a new event without an established audience?
What content are you delivering? How unique and valuable is it to attendees?
Will you offer a replay? Will it include the entire event? Or will a portion of the content be only available for people who attend live?
Will you add on any VIP experience?
Are you trying to cover or defray event costs? Or do you only want to create an incentive for people to attend?
What are others in your industry charging? What value are you providing relative to your competition?
An event strategist can help you think through these and other questions to appropriately price your virtual event.
Are you planning your next virtual event? Heroic is here to help as your trusted production partner. Contact us today to get started!