Warehouse15 is now STUDIO 15
Why the name change? Simple. Evolution. What started back in March '20 as a transformation of one of our warehouse spaces, has grown beyond our wildest imagination.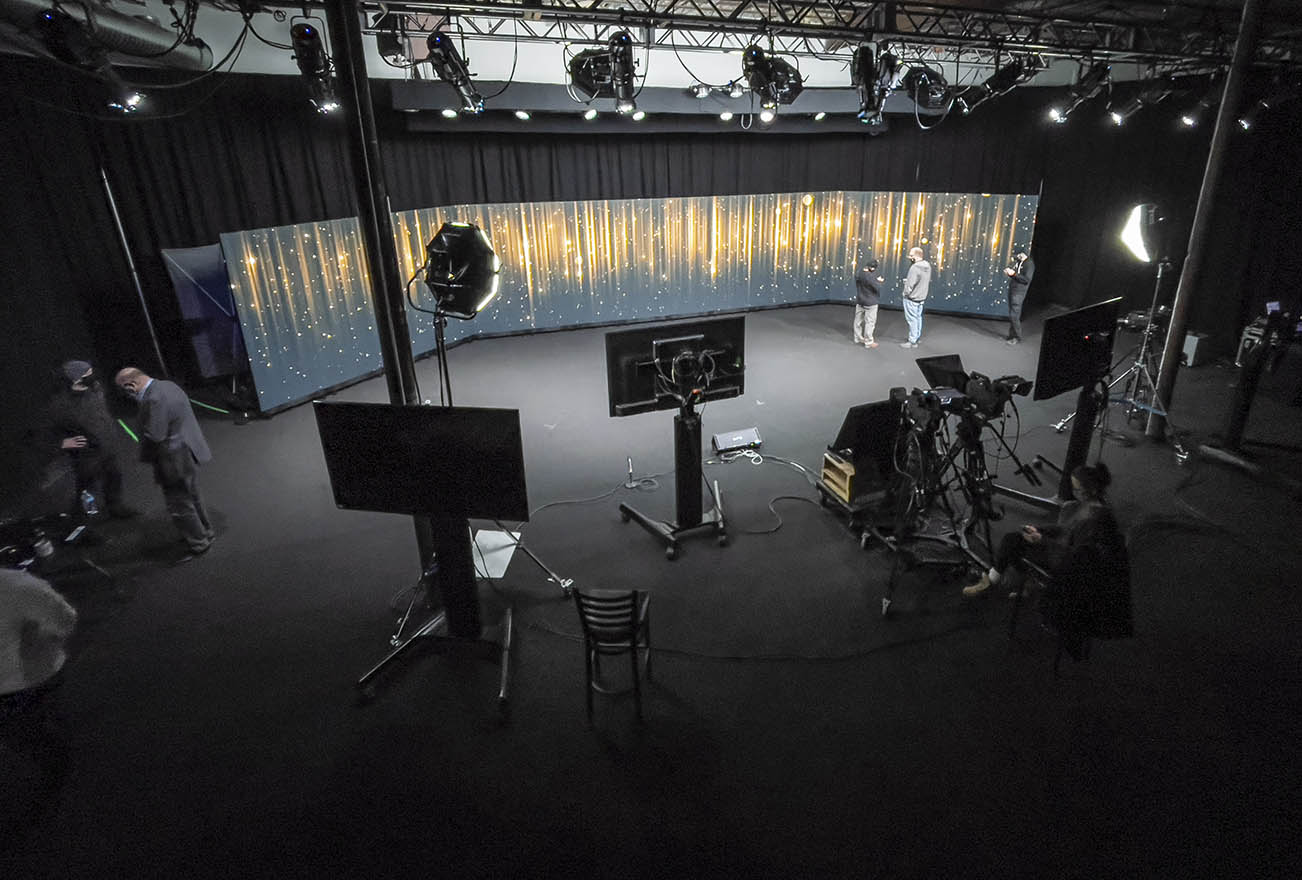 STUDIO 15 is ready for recording and live streaming, and includes state-of-the-art lighting, teleprompters, high-end cameras and plenty of room for physical distancing. Adjacent to the sound stage is another pre-production and storage area for scenic pieces and more, accessible by loading dock and ground-level doors.
Just outside the studio doors, we have a comfortable guest/client work area with its own entrance, small kitchenette, restrooms, and 4 private offices for guests. Once again, this area is designed for teams to work efficiently while maintaining physical distancing. Our team has their own separate production space with a private entrance, as well as their own restrooms.
We endeavor to meet or exceed all CDC guidelines for cleanliness, distancing, and safety. To enter the building, each individual must go through our hands-free temperature scanning kiosk. In addition to the easy three: wash your hands, keep physical separation from others, wear a mask – we are constantly monitoring new CDC COVID Safety Protocols and adding important, new equipment to keep you safe. We have Aerus ActivePure Air Purifiers, which quietly and actively kill COVID pathogens in the air and on surfaces. We also have Airpura air scrubbers with hi-end HEPA filters and UV sanitation technology. Before and after use, we fog all our common spaces using an electrostatic sprayer – just like the airlines do – and then wipe down every surface.
We believe Heroic's STUDIO 15 is like no other location in the Twin Cities. Before your next virtual meeting or event, we invite you to tour our space, virtually or in person. We know you'll be impressed!